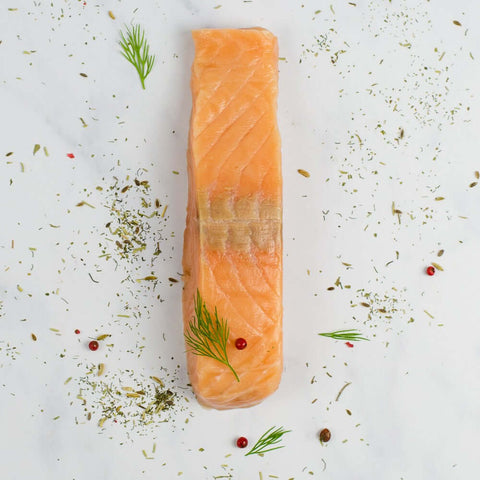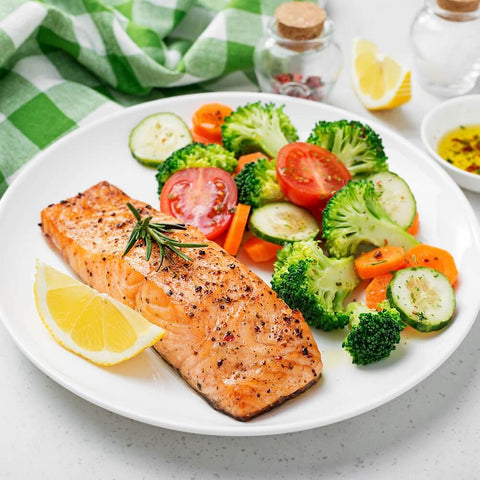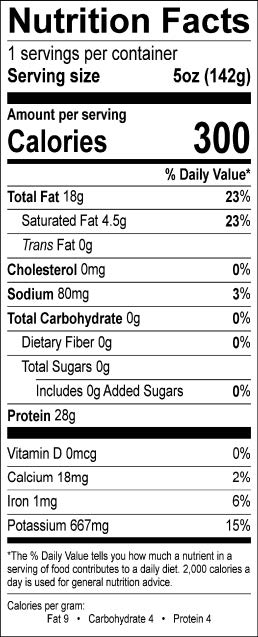 Norwegian Center Cut Salmon Fillet
Sustainably farmed and full of Omega 3s, this Norwegian Salmon is a moderately firm, buttery fillet that will bring an abundance of rich, colorful joy to your table.
Remove from packaging and feel free to cook frozen or thawed.

If thawed, reduce the cooking times below by 5 minutes.


Grilled : Preheat grill to medium heat. Place salmon fillets on grill rack, 3-4 inches away from the heat source. Grill for about 15 minutes
Oven-baked : Preheat oven to 350°F (180°C). Place salmon fillets on a non-stick baking sheet and roast for about 10-15 minutes - or cook until salmon reaches desired cooking style.
NORWAY SALMON (SALMO SALAR).
CONTAINS: FISH (SALMON).
Item SKU: H56009
1 piece (4 oz)