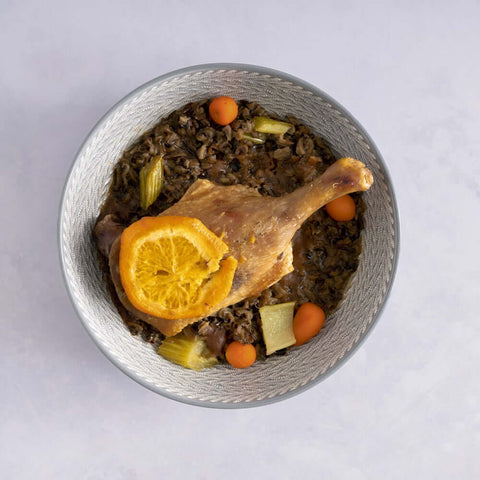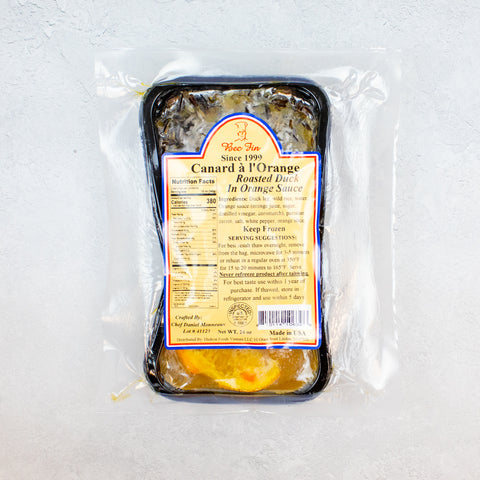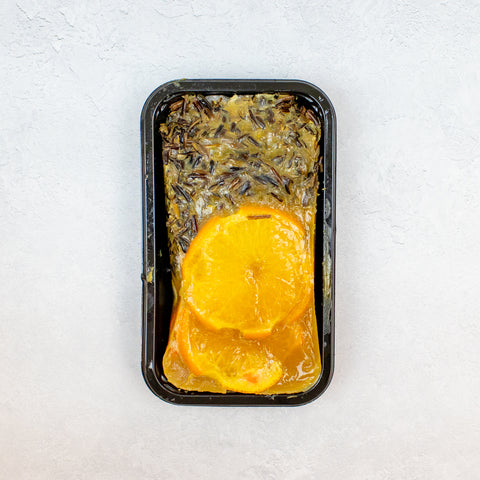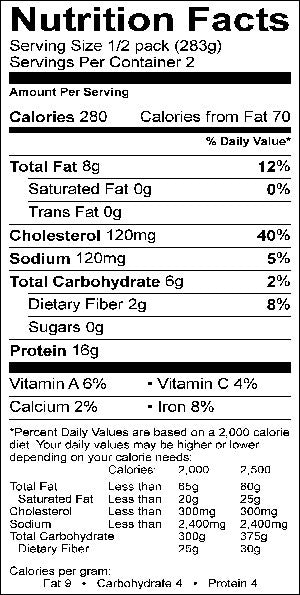 Duck à l'Orange
Treat yourself to a delicacy of the old French bourgeoisie. Roasted duck leg is served on wild rice and topped with vinegar-caramelized bigarade sauce. Parisian carrots and orange slices add color and sweetness to the dish, which makes for a quick and satisfying 15-minute lunch or dinner.

Delicious and satisfying, the dish makes use of duck that were raised for the production of foie gras.
This dish is proudly made in New York by Bec Fin, exclusively from carefully selected all-natural ingredients, just like those you would use at home. Bec Fin manufactures handmade award winning charcuterie and French and European dishes sold to the tri-state finest hotels, restaurants and select gourmet stores.
How to Prepare:
For best result thaw overnight.

Open the pouch and microwave using provided tray for 3-5 minutes or on a regular stove in a pot for 10 to 15 minutes at 165°F.

Serve and enjoy.
Duck, wild rice, water, orange juice, sugar, distilled vinegar, salt, white pepper and orange slice.
Item SKU: H55639
24 oz (Serves 2)