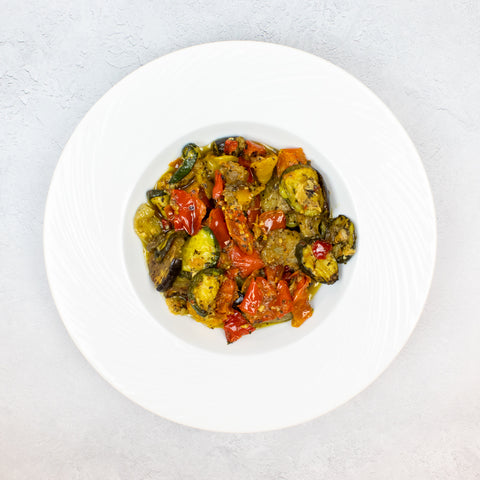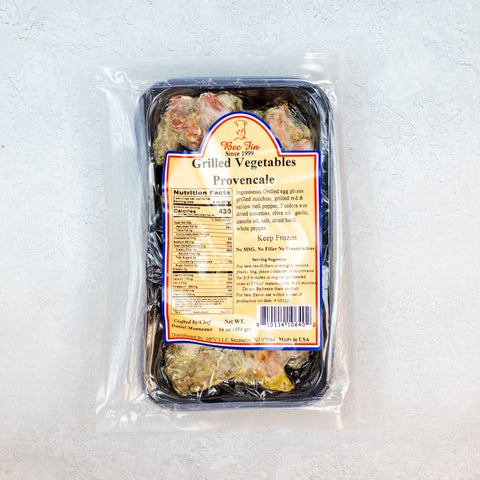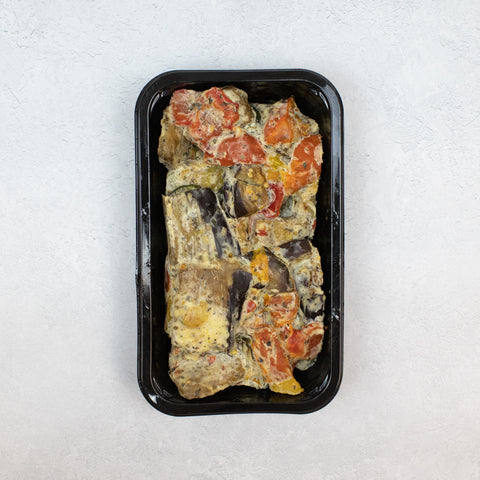 Grilled Vegetables Provencale
A French Provençale dish, Ratatouille consists of grilled vegetables slowly cooked in olive oil.

A traditional end-of-summer French stew, this dish provides the prefect marriage of flavors, turning basic vegetables into straight-up magic. Best of all? It tastes even better the next day and reheats wonderfully!
How to Prepare:
For best result thaw overnight.

Open the pouch, pour in a ceramic dish and microwave for 3-5 minutes or on a regular stove in a pot for 10 to 15 minutes to 165F.

Serve and enjoy.
Grilled zucchini, grilled eggplants, diced tomatoes, roasted tri-colored tomatoes, olive oil, sweet onions, garlic, salt, white pepper and fresh basil.
Item SKU: H55640
16 oz (Serves 2)