A match made in culinary heaven
If you haven't heard, we're rewarding loyal customers with our most extraordinary giveaway prize ever.
Over the next 6 months you can become eligible to receive a FREE stockpot, skillet, or casserole dish from Le Creuset, available to you in their full range of colors.
To score some free chef-grade cookware, reach one of the following spending tiers within a six-month time frame:
Spend over the next 6 months
$1000
Earn...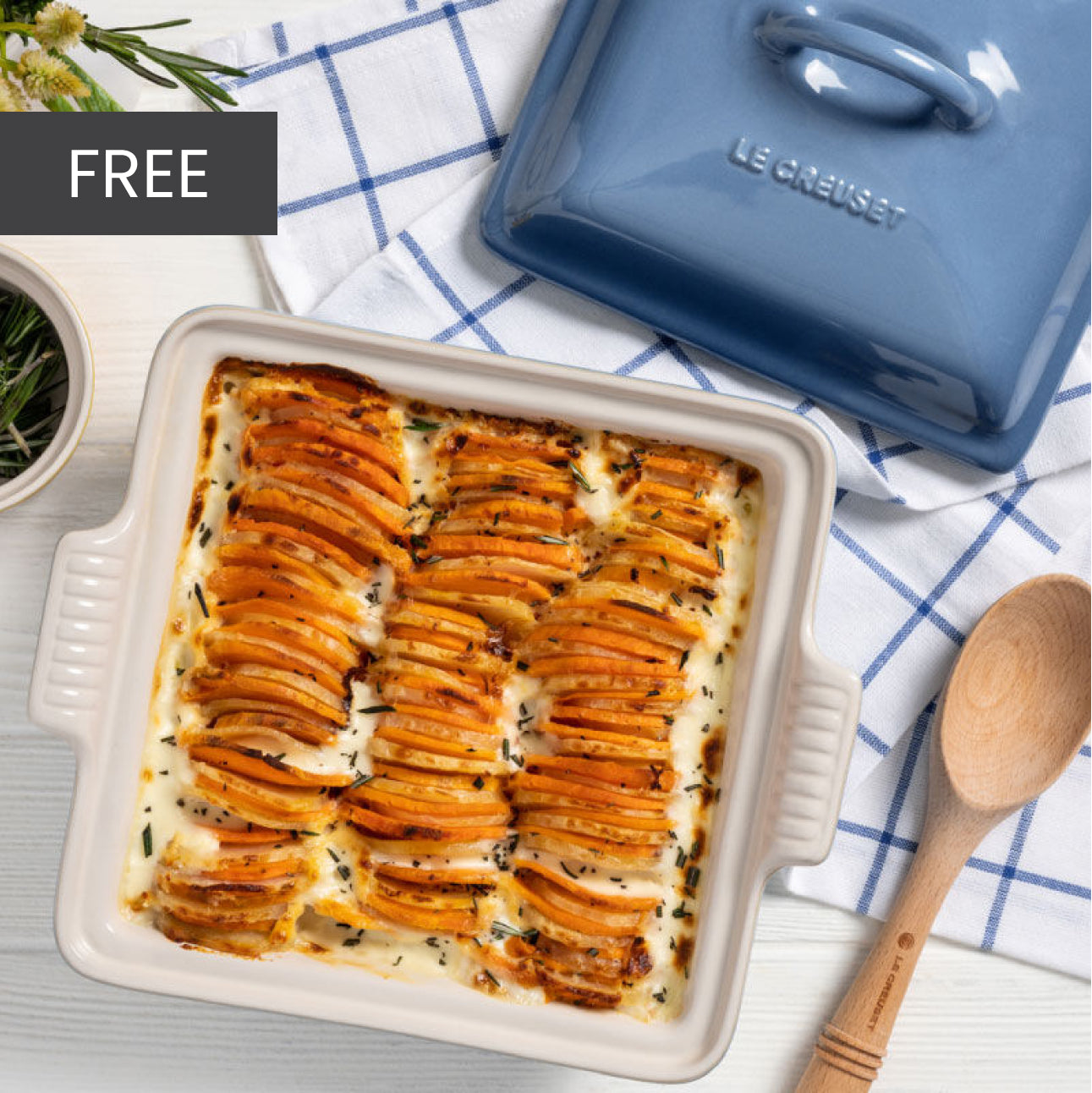 2.5 Quart Covered Square Casserole Dish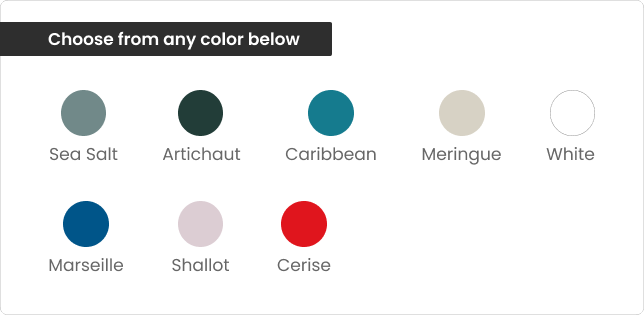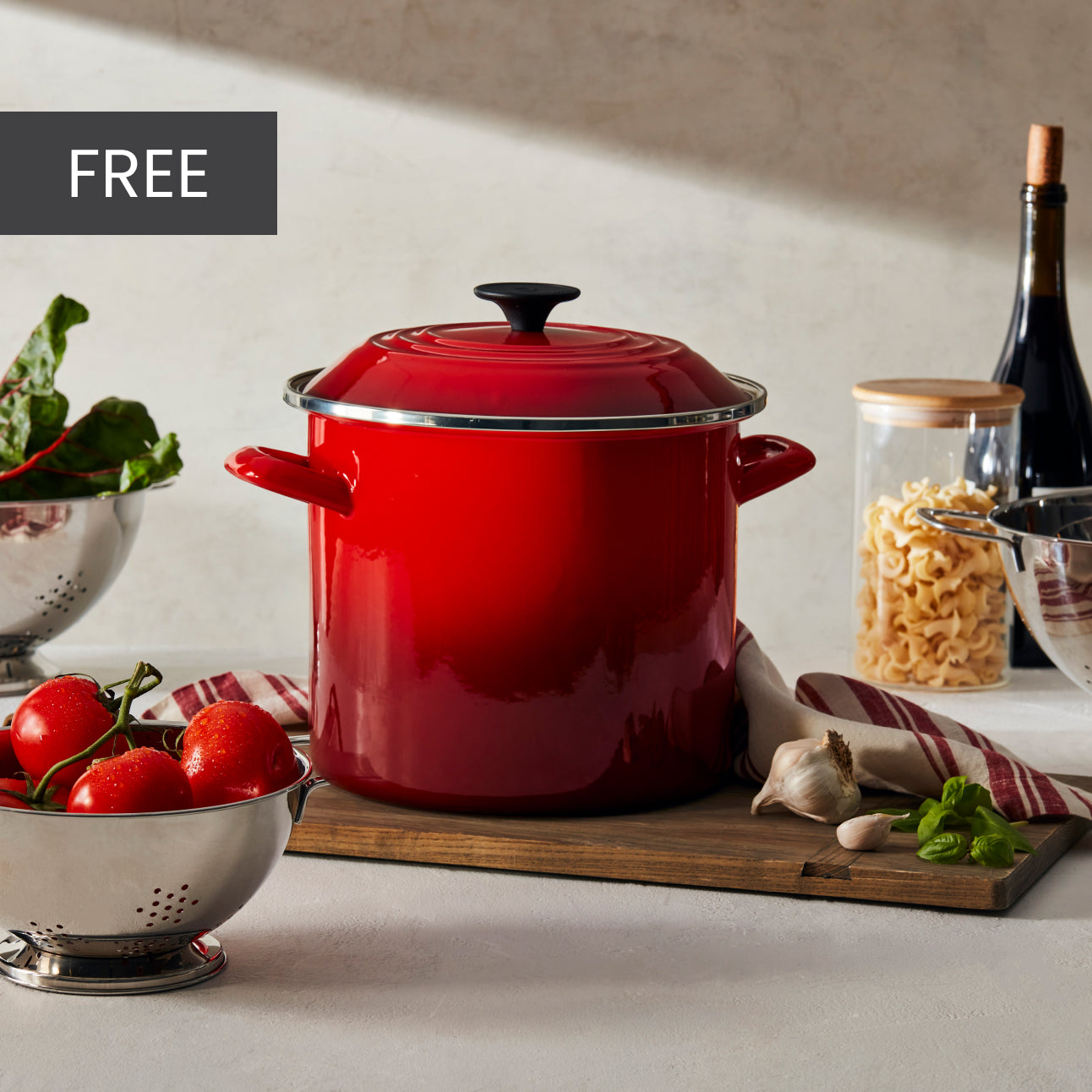 6 Quart Stockpot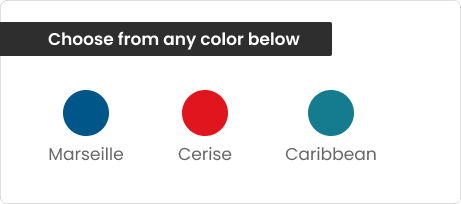 Spend over the next 6 months
$1250
Earn...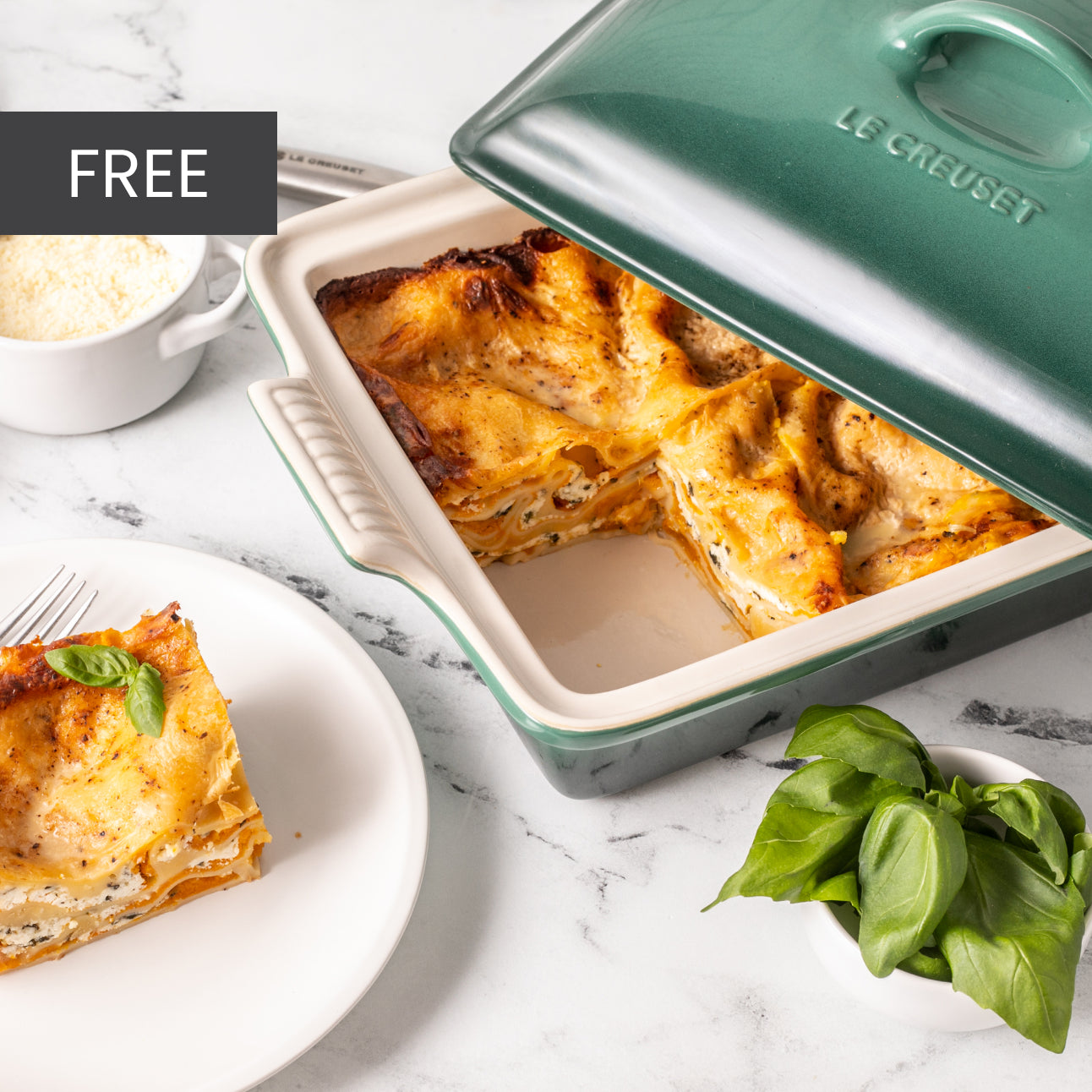 4 Quart Heritage Covered Casserole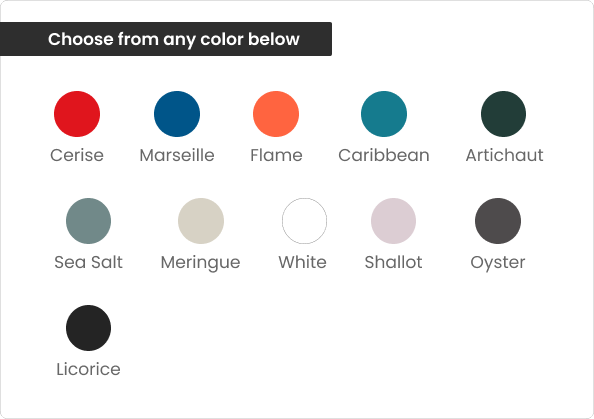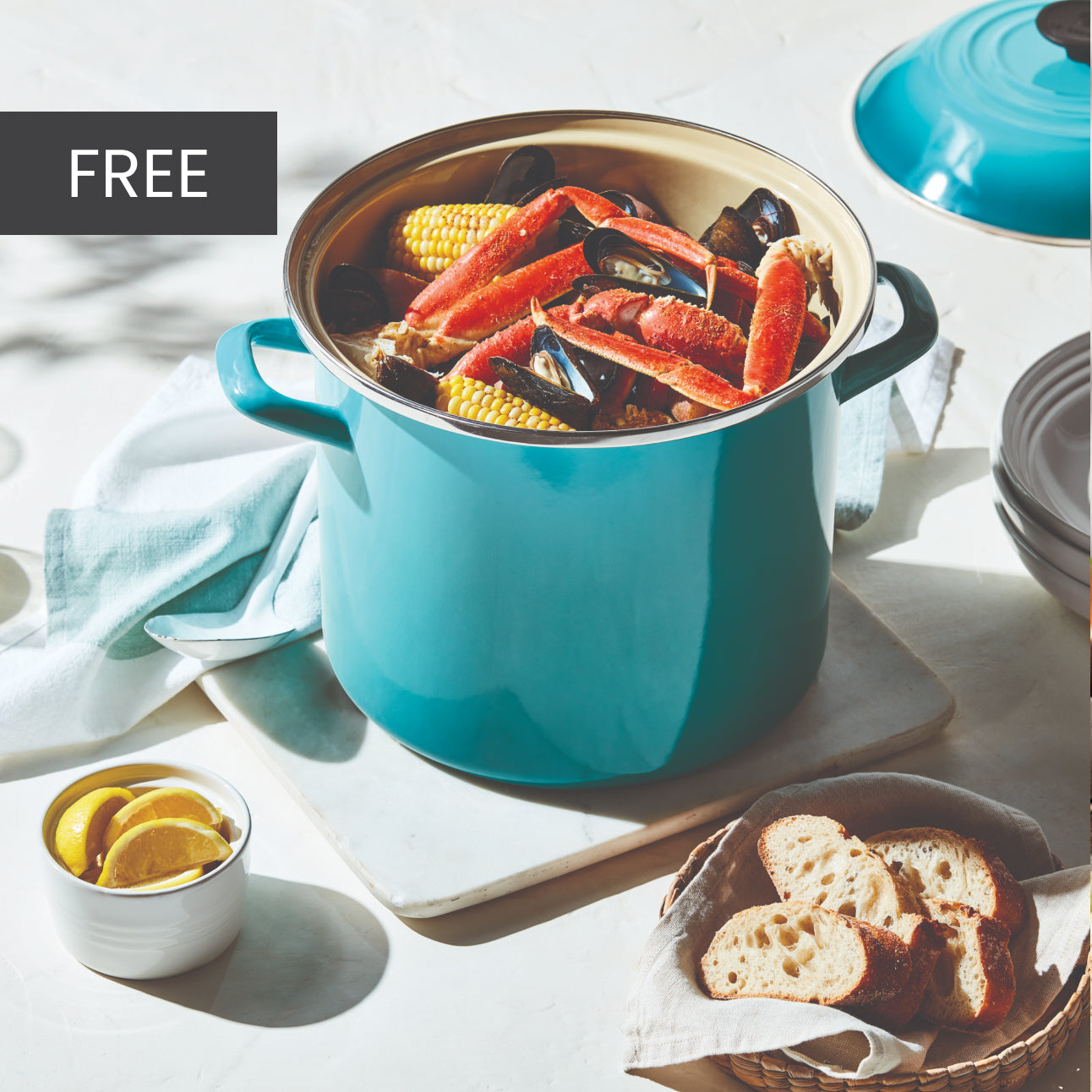 10 Quart Stockpot
Spend over the next 6 months
$1500
Earn...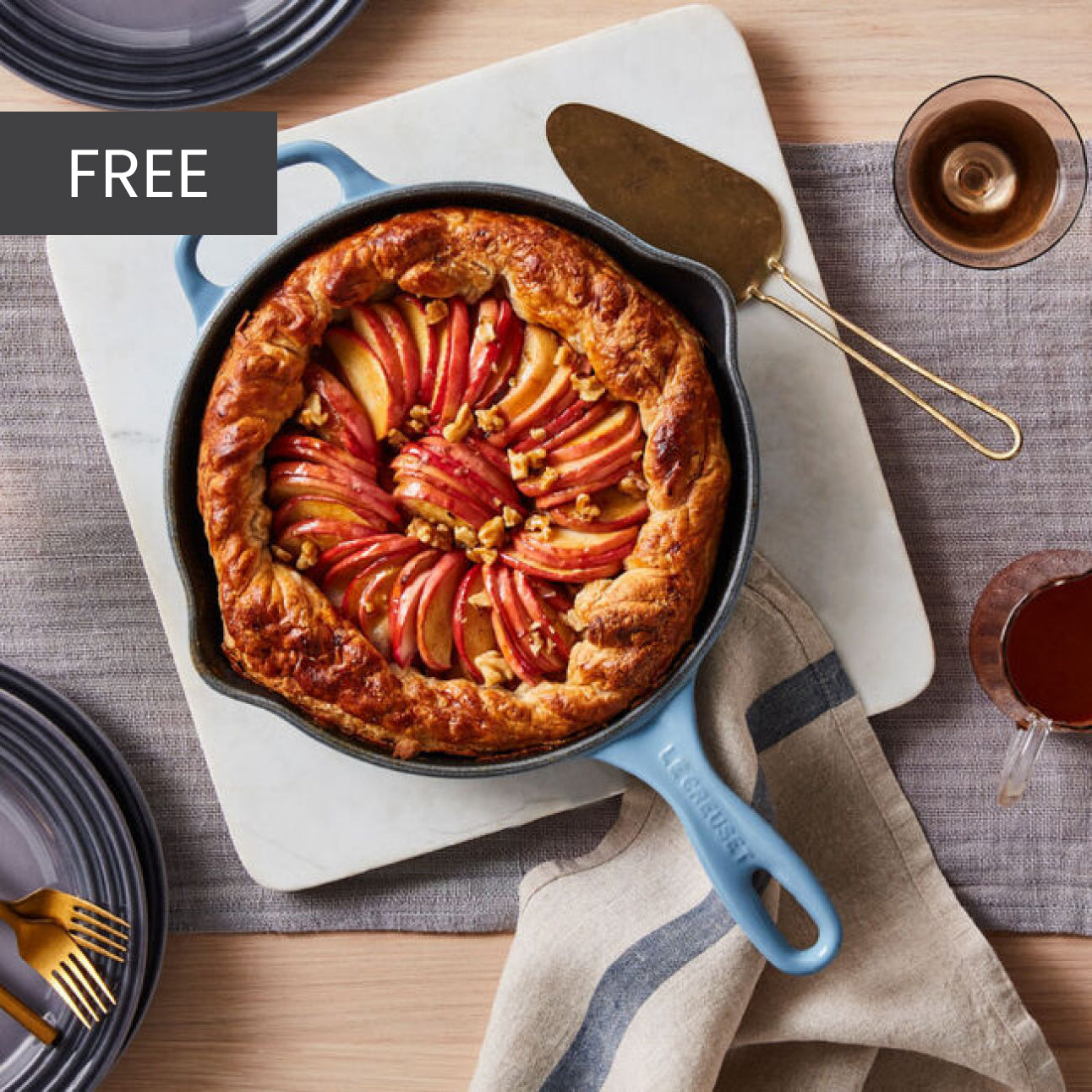 9" Signature Cast-Iron Skillet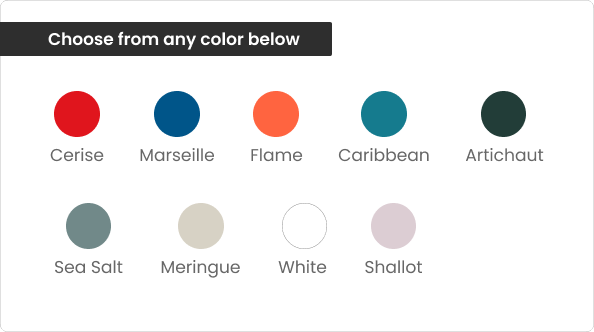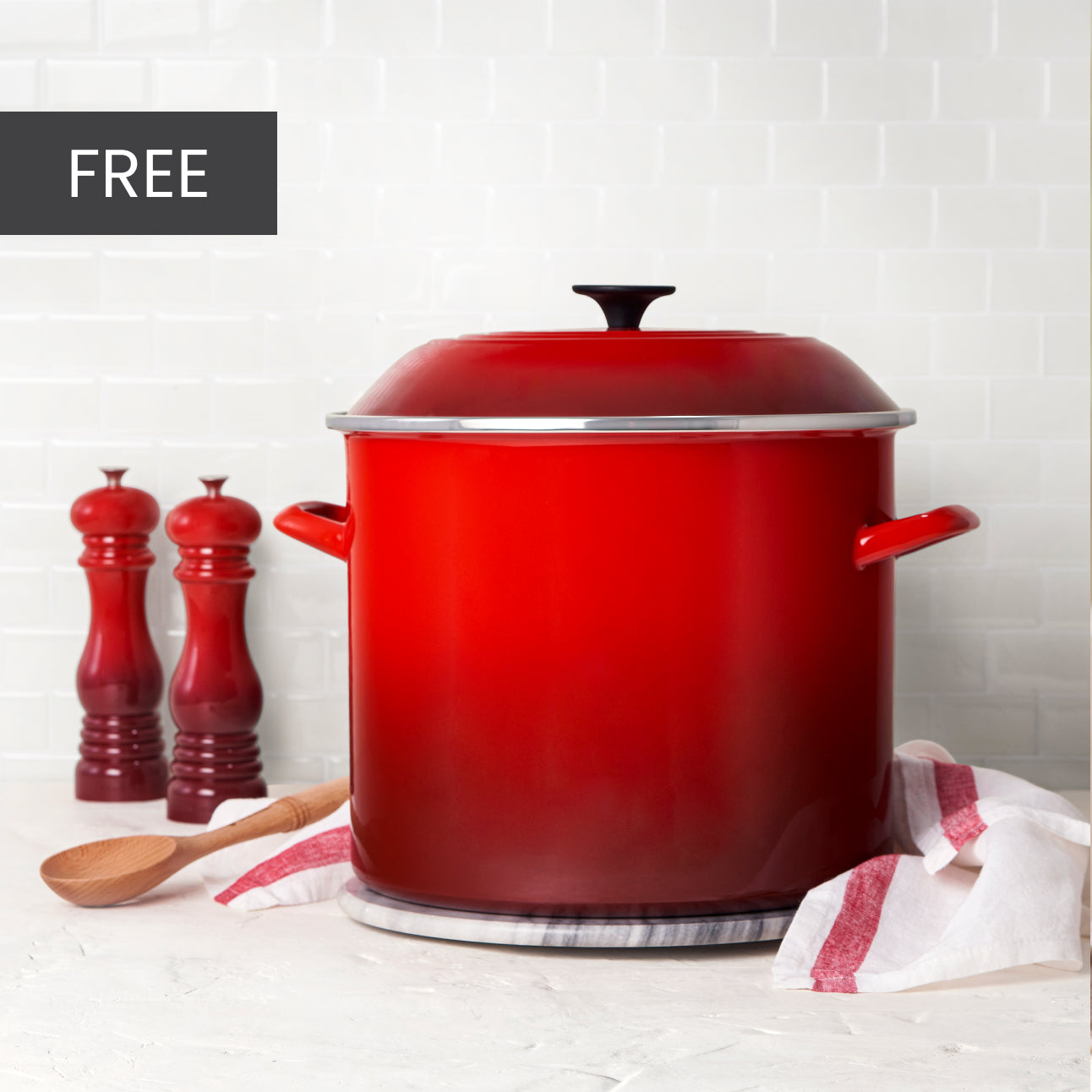 16 Quart Stockpot

Pro tip: track your spending in your Cuisinery account!
Once you reach the first spending tier, we will send you an email with a form to receive your desired prize. You can fill out the form or wait to reach the next tier—the world is your stovetop.
Quality & Convenience Meets Les Trois Vérités
For over a century, Le Creuset has maintained gold-standard status in the cookware arena, producing its iconic colorful enamel-finished stoneware and defining itself by three essential truths —les trois vérités— "First, Finest, Favorite."
Despite a long and storied history, not much has changed in Le Creuset's manufacturing process. This consistency is a testament to the quality and durability of the products, and the reputation they have for standing up to the test of time. While pastries, entrées, and desserts are here today and gone tomorrow, high-end cookware from Le Creuset will last for years—a worthy companion for a lifelong journey through the world of food.
How to Earn a FREE Le Creuset
You're already on track to claim your free skillet, pot or casserole dish—just keep shopping and we'll take care of the rest! Once you hit the first threshold of $1000, we'll send you an email with a link to claim your prize.
You have the option to claim right away, or wait 'til you reach the next thresholds ($1250 or $1500). You cannot claim multiple gifts—if you choose to receive the gift at the $1000 tier, your spending is no longer tracked and you will not receive a link to claim the gifts for the next tiers.