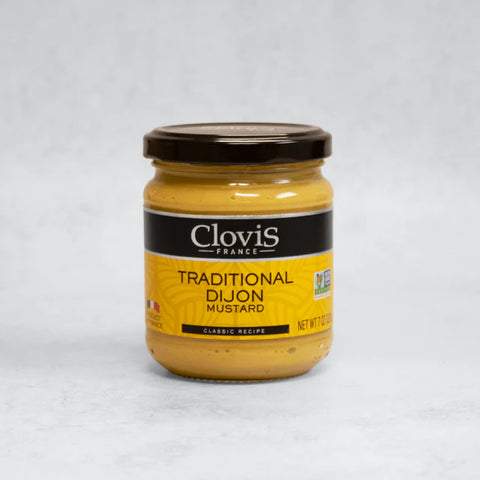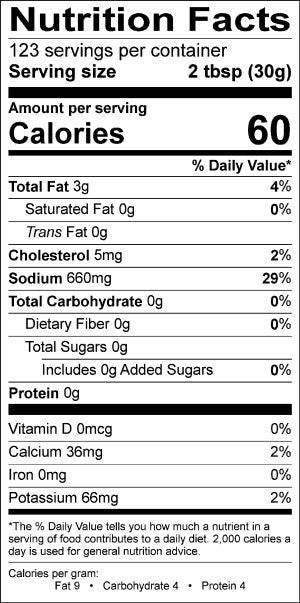 Clovis Dijon Original Mustard
The denomination "Dijon Mustard" is exclusively reserved for mustard obtained by the crushing of only the grains from either the Brassica Nigra or Brassica Juncea varieties.
Offering a hot and powerful mustard flavor, this deliciously tangy Dijon Mustard from Clovis adds the right bite to complete hot dogs, burgers, sandwiches, and so much more. Kosher.
WATER, MUSTARD SEEDS, VINEGAR, SALT, SODIUM BISULPHITE (PRESERVATIVE).
Item SKU: H10018
1 jar (7 oz)