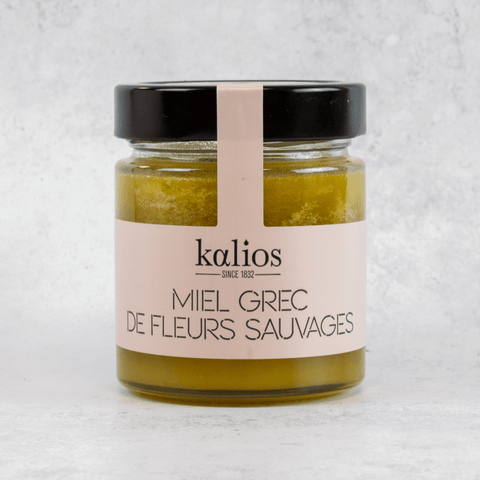 Honey - Wild Flowers
Store at room temperature. The texture of the honey evolves with time.
Our pearly wild flower honey reveals a complex bouquet of flavors thanks to the diversity of plants found in the Peloponnesian mountains. You will appreciate its caramelized taste and candied fruit notes.
Ingredients: Honey of Wild Flowers.
Item SKU: H26312
8.8oz