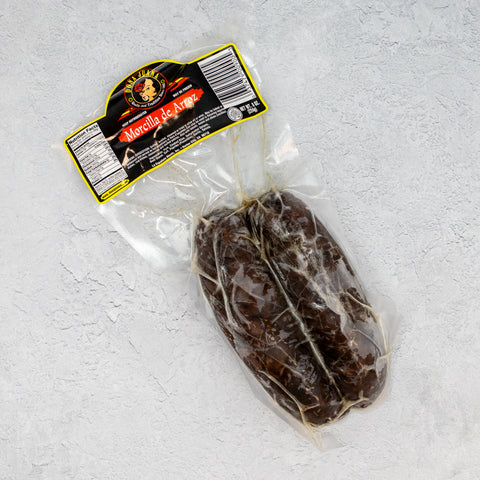 Rice Morcilla Sausage
A traditional Spanish black pudding and rice sausage. Morcilla "black" sausage is a staple of classic Spanish cooking, often added to stews, cocidos, and scrambled egg to name a few. This morcilla is made with rice in the Burgos style.
Adding rice gives this sausage an intense, savory flavor, making it the perfect addition to heartier bean dishes and stews.
Best prepared either grilled, sautéed, braised, or stewed.
Pork, Onions, Pork Blood, Rice, Salt, Paprika, Sugar, Parsley, Nutmeg, Cinnamon, Sodium Nitrite.
Item SKU: H55448
2 Pieces / 3.5 oz each