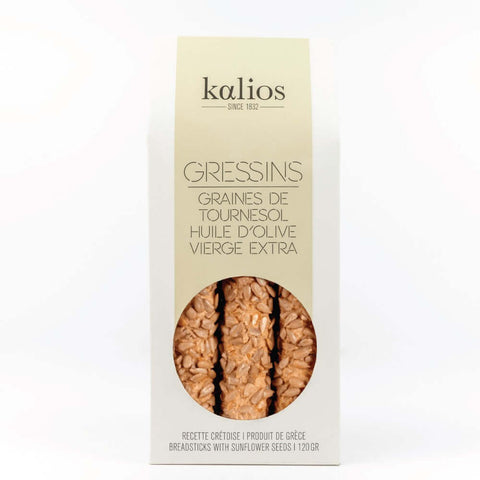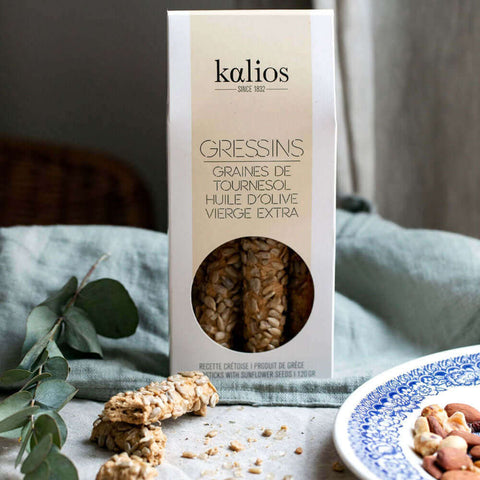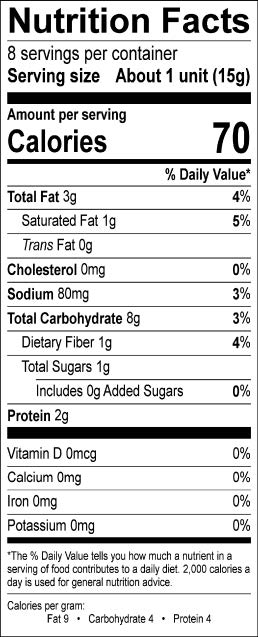 Sunflower Seeds Breadsticks
Whether paired with a dipping spread or your favorite cheese, these delicious Breadsticks with Sunflower Seeds and Kalios extra virgin olive oil are fantastic finger food for parties.
WHEAT FLOUR, WHOLE WHEAT FLOUR, SUNFLOWER SEEDS (22%), EXTRA-VIRGIN OLIVE OIL (12%), WHITE WINE, SUGAR, SALT – BULKING AGENTS: AMMONIUM BICARBONATE - RAISING AGENT: DISSODIUM PYROPHOSPHATE, SODIUM BICARBONATE, MAIZE STARCH. CONTAINS: WHEAT & SULFITES.
Item SKU: H10297
1 pack (4.23 oz)