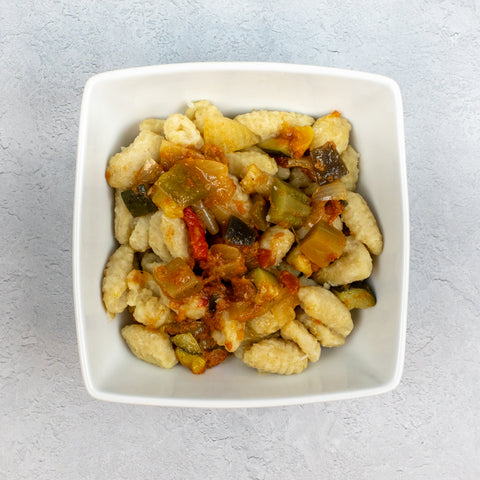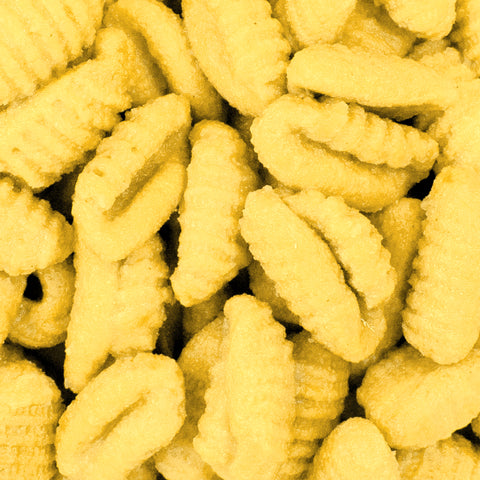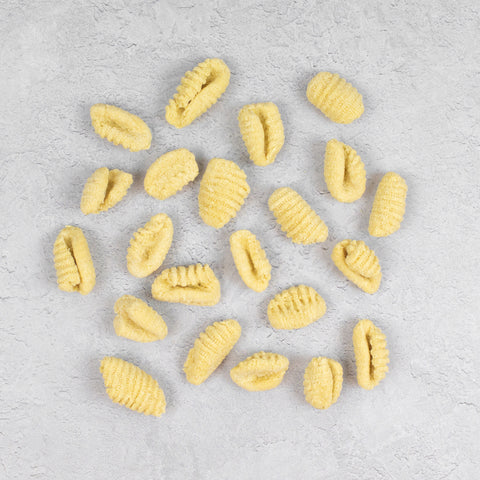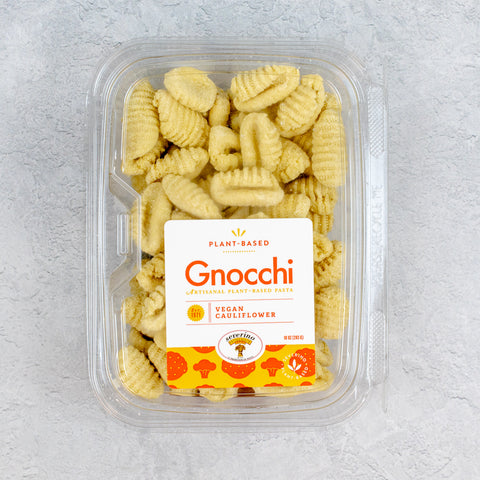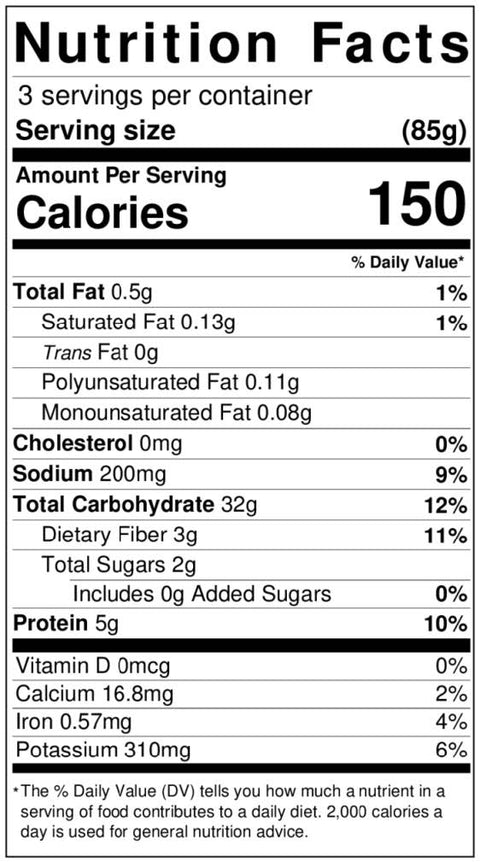 Vegan Cauliflower Gnocchi
A delicious, plant-based twist on a classic favorite. Made with a blend of premium ingredients, including quality cauliflower, these tender bites are a fresh and versatile addition to your culinary repertoire.
Enjoy with your favorite sauces, stir-fries, or with fresh herbs.
Buon appetito!
*Image shows suggested serving with our Provencal Ratatouille.
Water, Durum Wheat Flour (unenriched), Cauliflower, Potato Flakes (potato), Cauliflower Powder (cauliflower), Salt. Allergens: Wheat
Item SKU: H54215
9 - 10oz