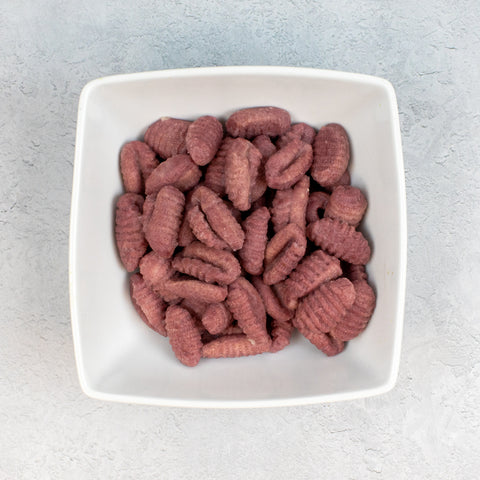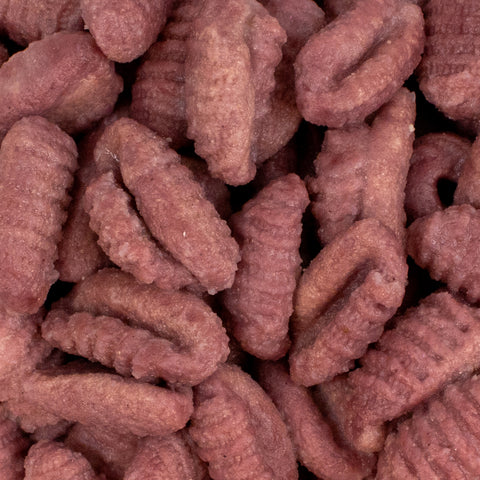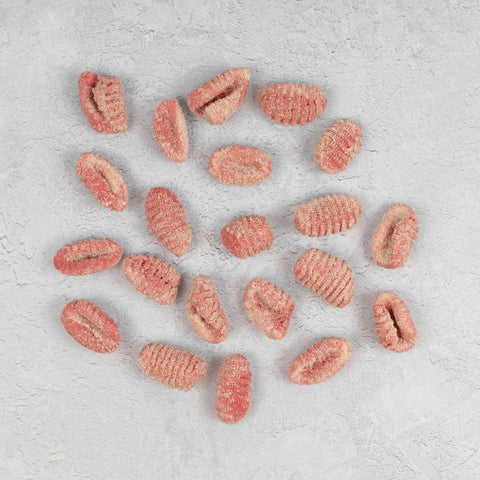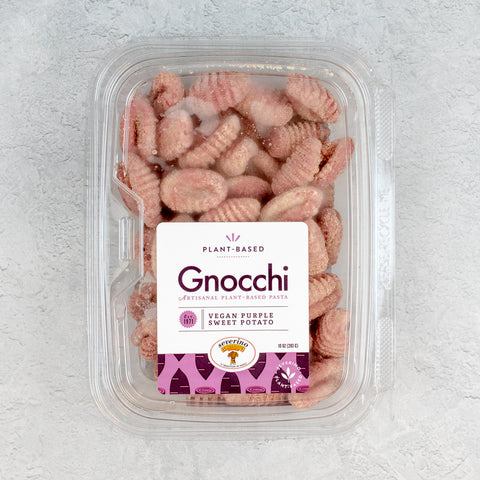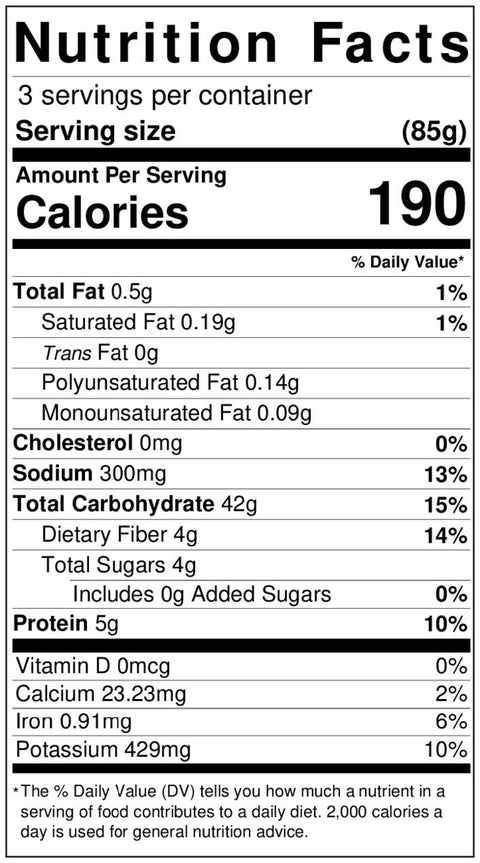 Vegan Purple Sweet Potato Gnocchi
Gnocchi with a vibrant, natural rosy-purple hue colored by real purple sweet potato and a hint of beet powder. A testament to plant-based cuisine, it is well suited for both the vegan food enthusiast or those simply seeking a captivating meal.

Enjoy them in a favorite sauce or prepare in a drizzle of olive oil and fresh herbs for a quick and satisfying meal.
Buon appetito!
Water, Durum Wheat Flour (unenriched), Potato Flakes (potato), Purple Sweet Potato Powder (purple sweet potato, maltodextrin, corn starch), Beet Powder (beet), Salt. Allergens: Wheat
Item SKU: H54218
9 - 10oz