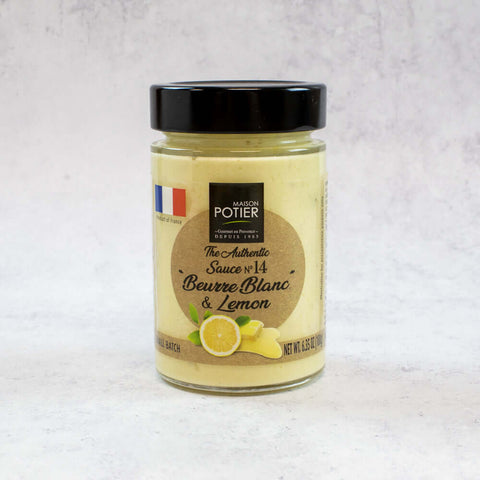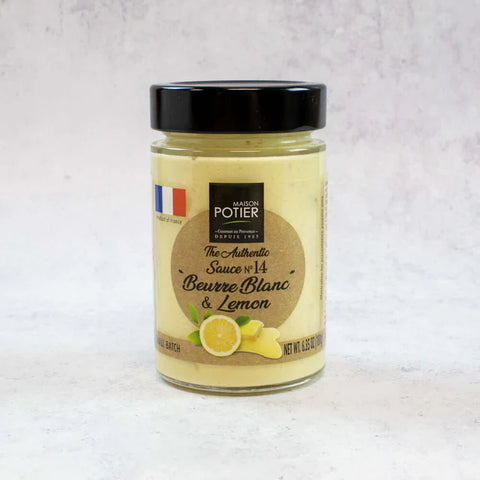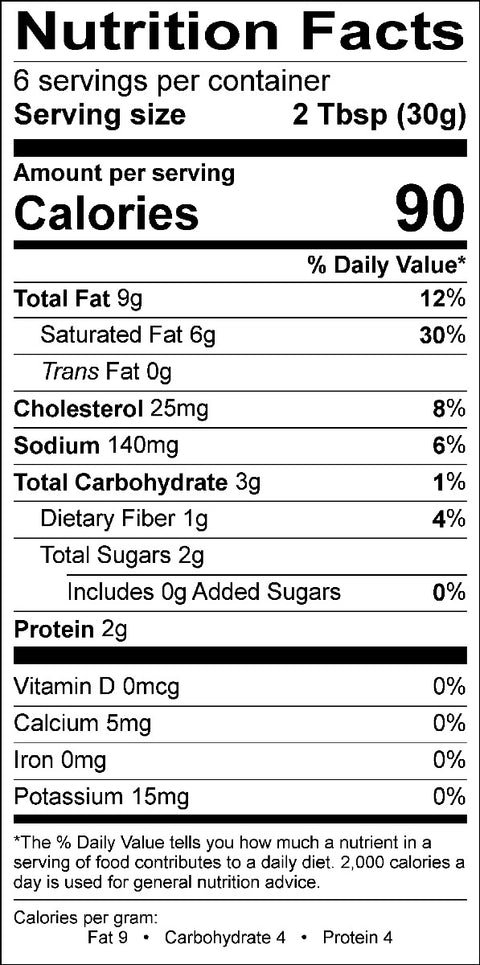 White Butter and Lemon Sauce
This sauce is ready to use. Perfect for Fish/Seafood. Suitable for vegetarians.


Microwave: Remove lid, place in the microwave, heat for 45 seconds on high or 60 seconds on medium, remove and serve.


Bain-marie: Our preferred method. Remove lid and place jar in simmering water (not boiling) for 5 minutes, remove and serve.
The authentic French butter-based Hollandaise sauce from Maison Potier is rich, smooth, creamy, and very versatile. It has a great mix of buttery, smoky, and pleasantly spicy flavors.

This meal enhancer can be used in many different ways and is known for its beautiful yellow color and velvety texture. The Hollandaise sauce from Maison Potier is a key part of the famous Benedict Eggs. Also, this rich and buttery treat goes well with asparagus, seafood, fish, and vegetables.
Ingredients: Butter 27%, water, cream, white wine (sulphites), shallot, lemon juice 4.9%, candied lemon zest 3% (lemon1.6%, sugar), thickener: modified starches, white wine vinegar, salt, sunflower oil, sugar, thickener: xanthan gum, pepper, thyme, turmeric.

Allergens: Contains Milk.
Item SKU: H10247
1 jar of 6.35oz