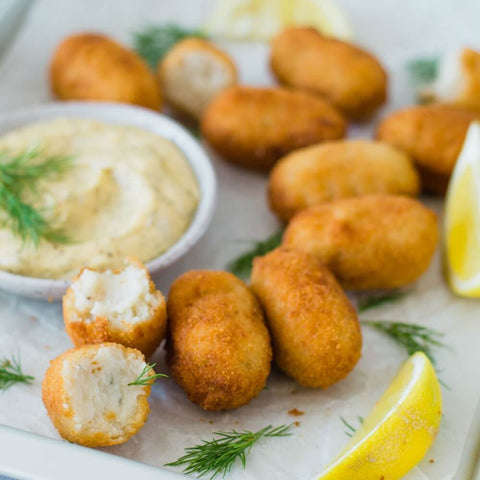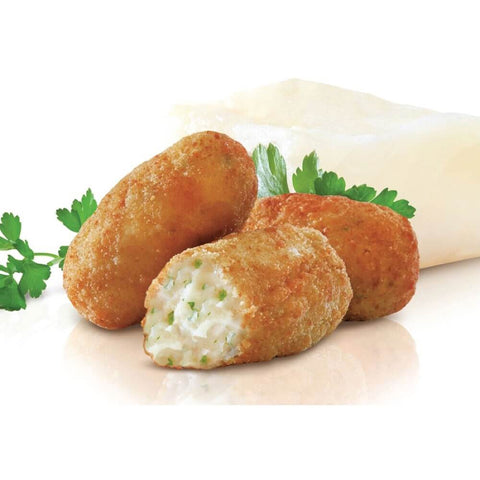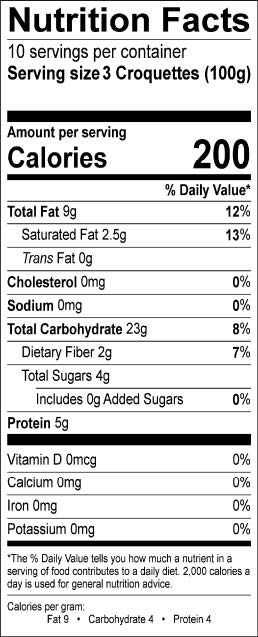 Cod Croquettes
It's no wonder croquetas are one of Spain's most adored bar snacks. Combining the salty fish flavor of cod with the luxurious smoothness of béchamel sauce, our Cod Croquettes (croquetas de bacalao) are crispy on the outside and packed with flavorful, creaminess on the inside.
Packed with flavor, they make a great party finger food or appetizer.
They are a perfect tapa with a glass of wine or beer.

Cooking directions:
Deeply fry in hot oil for 3 – 4 minutes until golden brown, then enjoy!
Item SKU: H50835
1 bag (approx. 26 units)