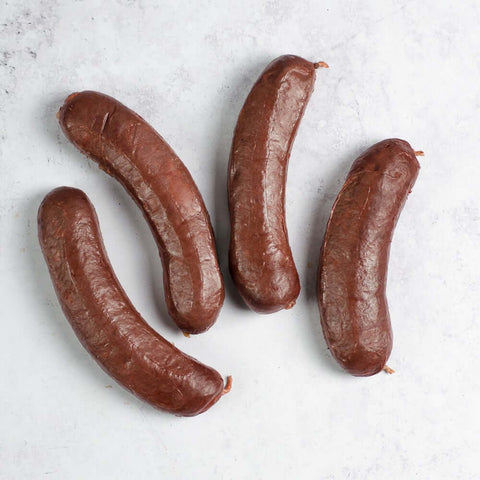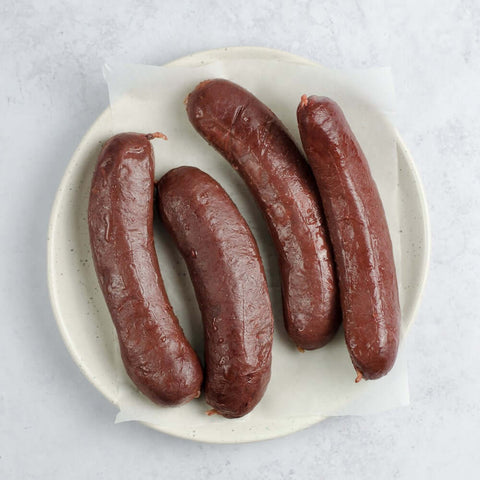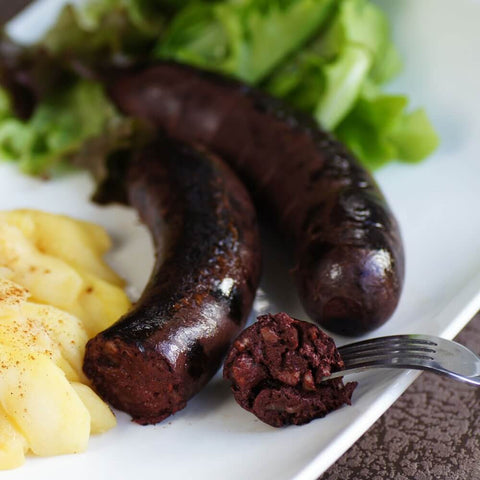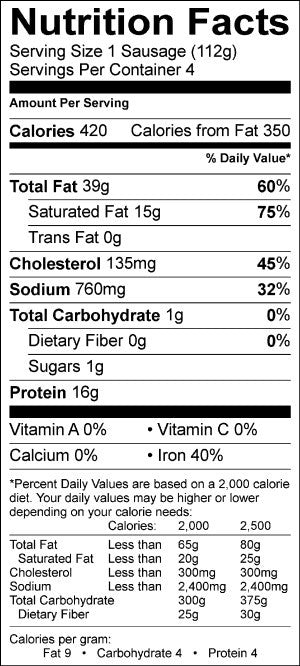 Blood Sausage (Boudin Noir)
A traditional South of France blood pudding sausage made of pork blood,
pork snouts, onions and spices. Delicious with potatoes and/or apples.
This French specialty sausage is fully cooked, simply grill on BBQ or heat through over medium heat for 10 min in a pan or in the oven.

Store in freezer below 0˚F (-18˚C) during 9 months. Keep frozen until ready to use. Do not thaw and refreeze.
PORK, PORK BLOOD (PORK BLOOD, WATER, VINEGAR), PORK SNOUTS, ONIONS, EGG WHITES, SALT, CANE SUGAR, SPICES (NUTMEG, CORIANDER, CARAWAY, ALLSPICE), BLACK PEPPER. ENCASED IN NATURAL PORK CASING.
Item SKU: H55443
4 pieces (3.8 oz each)