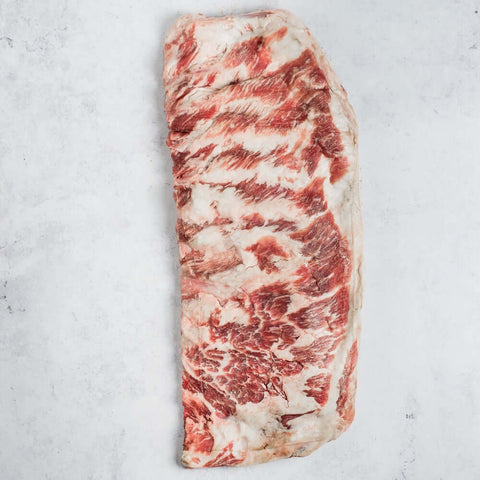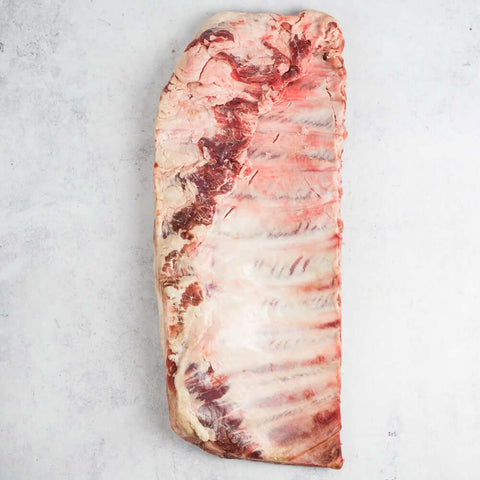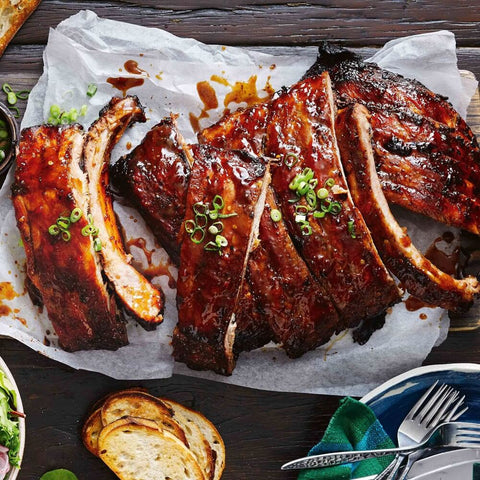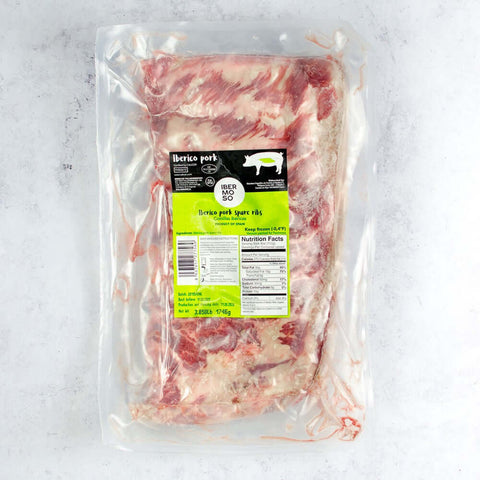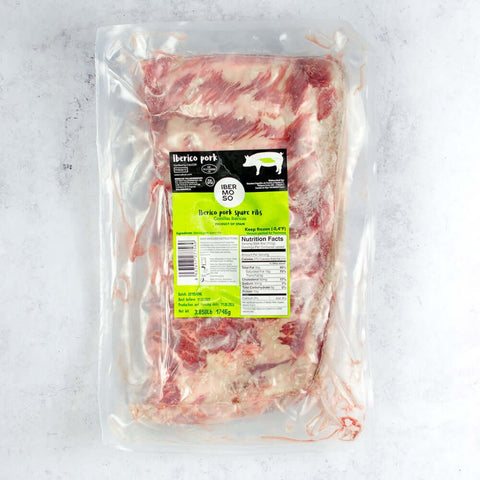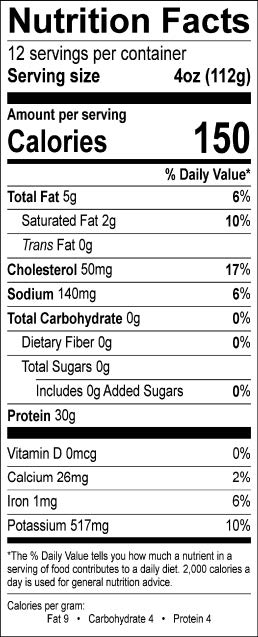 Ibérico Pork Spare Ribs
As succulent as they are tasty, Ibérico Pork Ribs are one of the finest cuts in the world: the intensely juicy and succulent meat comes from the Ibérico breed of pork, celebrated for its marbled meat, creamy tones, and rich flavor. One word:
Yum.
Exceptionally tender and well-marbled style of pork.
Authentic Ibérico certified product according to Ibérico Quality Norm.
Pork raised in a small open-air farm and fed with natural cereal and legumes-based hay, following strict standards of humane animal husbandry.
These condition create the best, stress-free environment to ensure animal welfare, without requiring the use of antibiotics or hormones.
Production is based in Guijuelo, one of the most famous Ibérico pork regions in Spain with the highest quality standards.
Cooking Suggestions:

Thaw Ibérico pork 24-48 hours before cooking. Rub with your favorite seasoning and cook until ribs are golden.

Cooking Methods:

Grill, Oven Bake.
Item SKU: H55615
1 slab (1.5 lb approx.)