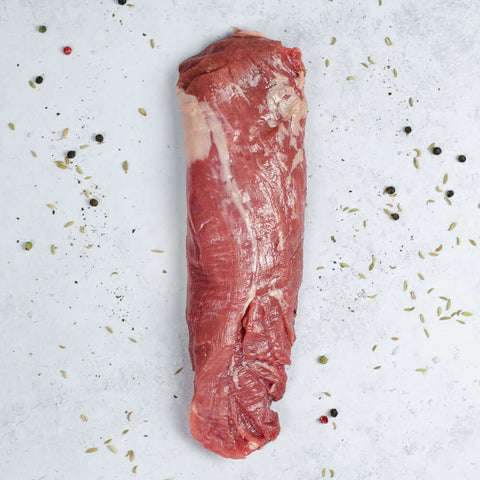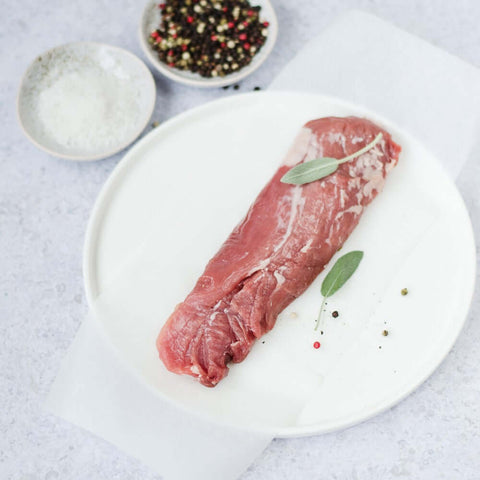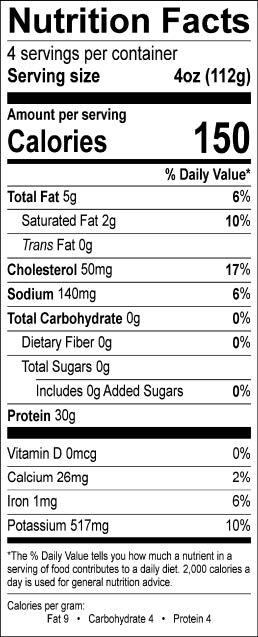 Iberico Pork Tenderloin
Ibérico pork tenderloin is one of the most highly appreciated cuts of meat of the Iberico pig. This is for many reasons: its flavor, its tenderness and its simplicity when handling. This is a tender, elongated muscle that is very easy to cut up into steaks, cut down the middle or left whole. With its luxuriously creamy and nutty flavor, this fine cut of meat is rich without being too heavy.
Exceptionally tender and well-marbled style of pork.
Authentic Ibérico certified product according to Ibérico Quality Norm.
Pork raised in a small open-air farm and fed with natural cereal and legumes-based hay, following strict standards of humane animal husbandry.
These condition create the best, stress-free environment to ensure animal welfare, without requiring the use of antibiotics or hormones.
Production is based in Guijuelo, one of the most famous Ibérico pork regions in Spain with the highest quality standards.
Cooking suggestions:

We recommend lightly seasoning the Ibérico pork tenderloin with just salt and pepper and not overcooking it. Your reward? A juicy, pink center!

Cooking methods:

It can be cooked in practically all ways: grilled, barbequed or roasted. You can present it as it is or sliced.
Item SKU: H55616
1 piece (1 lb approx.)