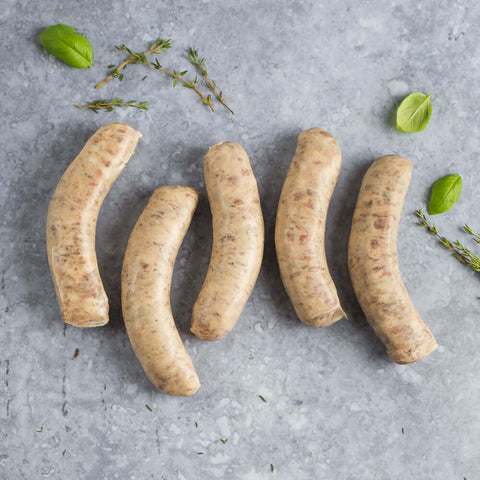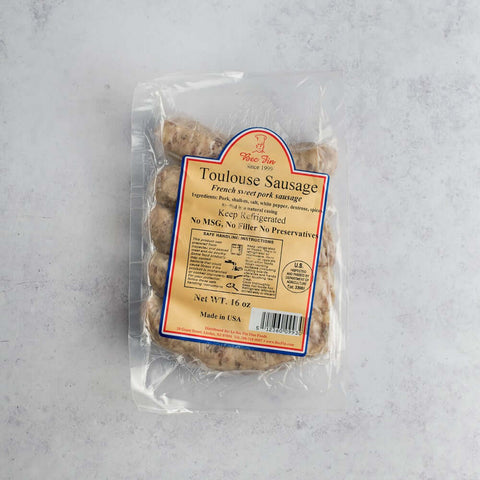 Pork Toulouse Sausage
Our traditional pork Toulouse sausage is filled with french flavors. Enjoy it while creating your own cassoulet recipes but it is also very versatile. You can also grill, baked, or sauteed in any of your favorite recipes.

This dish is proudly made in New Jersey by Le Bec Fin Fine Foods, an award-winning manufacturer who uses the finest cuts of all-natural meats— as well as fresh vegetables and the world's finest spices— to create the most delicious charcuterie on the market. Their renowned handmade products, as well as French and European specialties, are sold to the tri-state area's finest hotels, restaurants, clubs, and select gourmet stores.
Enjoy this Sausage in many different ways, Sautee, baked or grilled until it is fully cooked.

Store in freezer below 0˚F (-18˚C)
Keep frozen until ready to use.
Do not thaw and refreeze.
Ingredients
Pork, Shallots, Salt, White pepper, Dextrose, Spices, Stuffed in a Natural Casing.
Item SKU: H55408
5 pieces (3.2oz each)