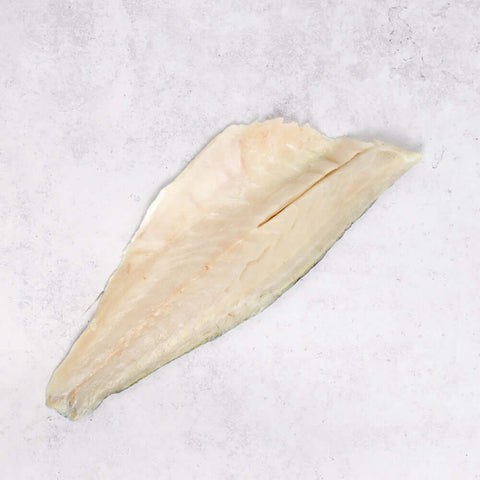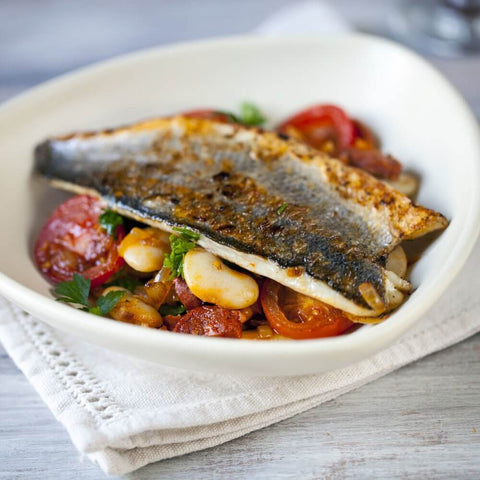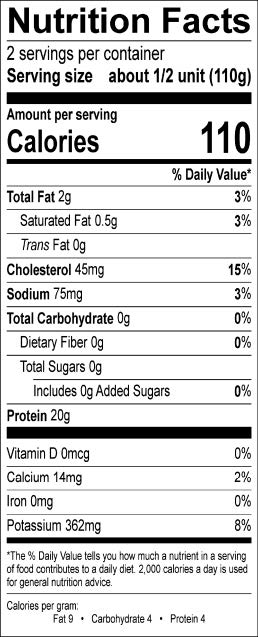 European Skin-On Sea Bass Fillet
A popular menu item at fine seafood restaurants, this fresh-frozen skin-on fillet (also known as Branzino) promises the highest quality of taste and freshness. Raised in an estuary in Spain, it has a delicately mild taste and moderate texture. One 7-ounce fillet.
Estuary raised in Spain
Skin-on fillet
Mild taste and moderate texture
Fresh frozen
 The best way to cook European sea bass would be with olive oil and aromatic herbs, the Mediterranean way.

Steaming it will enhance the flavors, but you can cook it anyway you like: in the oven, roasted, grilled, and so on.
EUROPEAN SEABASS (DICENTRARCHUS LABRAX).
CONTAINS: FISH (SEABASS).
Item SKU: H56041
1 fillet (7 oz)