At Mochidoki we are obsessed with crafting not only exquisite products, but true moments of joy for all the senses. Our hope is that we can lead people on a journey of discovery, an exploration of experiences, flavors and sensations they can't wait to share with others.

Mochidoki is a nationally renowned, New York-based, mochi ice cream company, best-known for our imaginative and refined Japanese-inspired desserts.
After learning alongside Japanese pastry chefs, dairy scientists and food technologists, and diligently researching the science and history of the hand-held treat, Ken Gordon launched Mochidoki in 2015 with co-founder Christopher Wong as a wholesale brand serving the foodservice industry. Our ingredient-driven ethos and whimsical creations earned us a loyal following, and we soon became the preferred mochi ice cream provider to top restaurant and hospitality groups nationwide, from Nobu and Tao to Wynn Resorts and Blue Ribbon.
We've designed our mochi ice cream to be the perfect portion. Each piece has just the right amount of mochi to complement the ice cream without overpowering it. Our special recipe enables us to create a very thin layer of mochi while keeping it soft and smooth. When you bite into the delicate mochi shell, it adds a wonderful texture and lightness to the ice cream with every bite.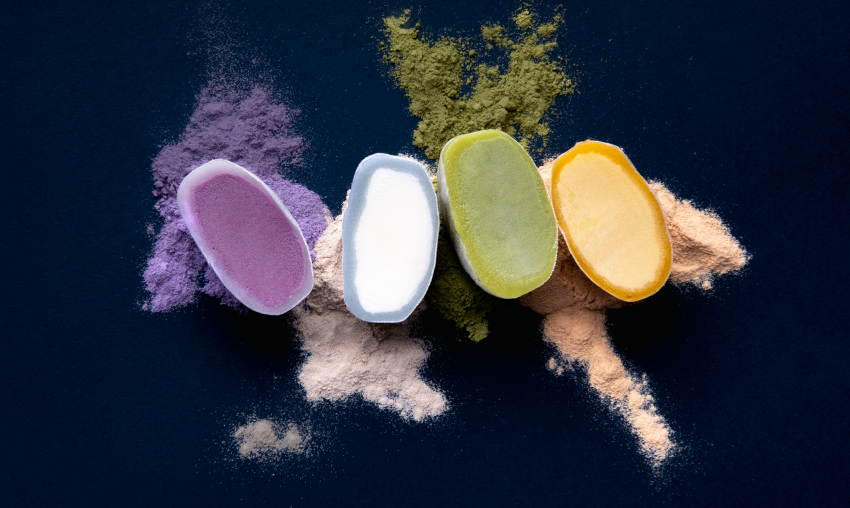 Discover Our Current Deals