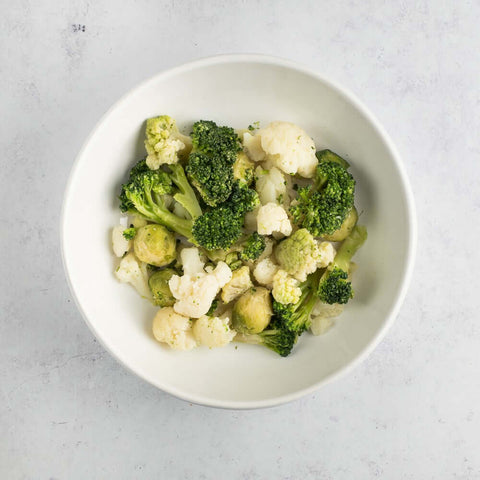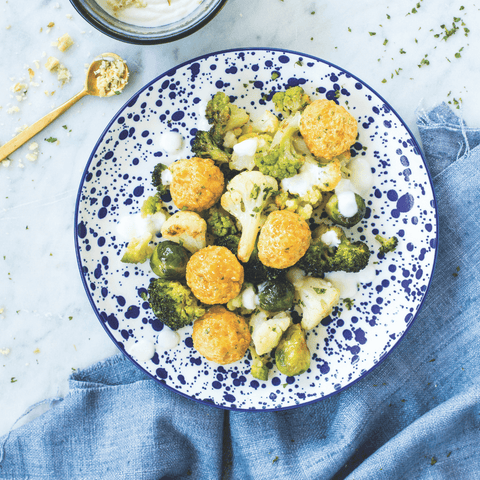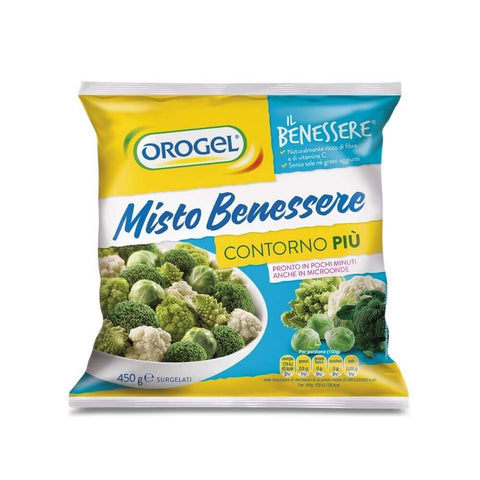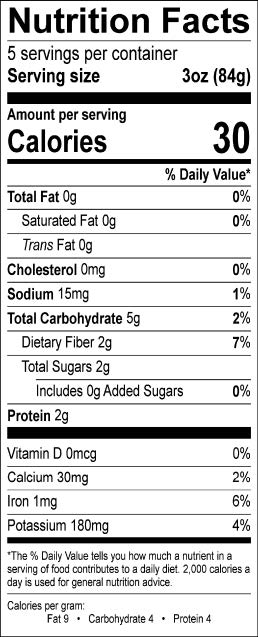 Cauliflower and Broccoli Veggie Mix
Pan: Pour the frozen Misto Benessere Veggie Mix in a non-stick pan with a tablespoon of olive oil, 2 tablespoons of water and a pinch of salt. Cover and cook for 7-8 minutes, stirring occasionally.Microwave: Steam cooking inside the microwaveable bag retains vegetables properties, nutritional values and enhances their flavor.


Place the sealed bag on a microwave safe dish with back sealing facing up. Put it in the microwave oven and cook for 8 minutes. After cooking remove the dish from the oven, wait 1-2 minutes before opening the bag. Pour the Misto Benessere Veggie Mix in a container and use it as desired. Increase cooking time by 1 minute every 100 watts.


CAUTION: Do not open or puncture the bag before putting it in the microwave . After cooking the bag will be hot, touch it only at the ends.
A tasty and healthy kitchen staple, this Veggie Mix is rich in Vitamin C and high in fiber thanks to its combination of cauliflower, broccoli, brussel sprouts, and broccoli romanesco.



For a light and tasty meal, arrange the veggies in an oven dish, cover with béchamel and grated cheese, and bake at 200°C for 20-25 minutes.
Ingredients: In varying proportions: cauliflower, broccoli, Brussels sprouts, broccoli romanesco.
Item SKU: H40112
1 bag of 15.75oz