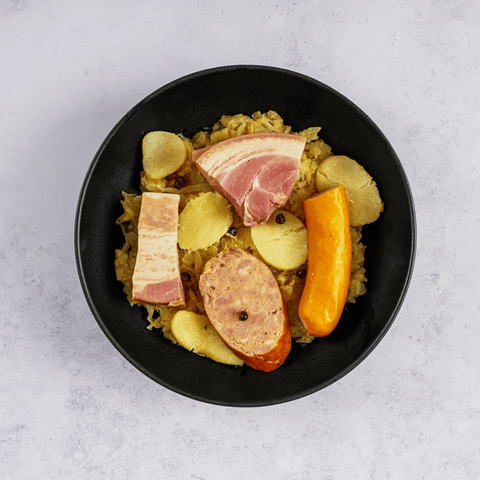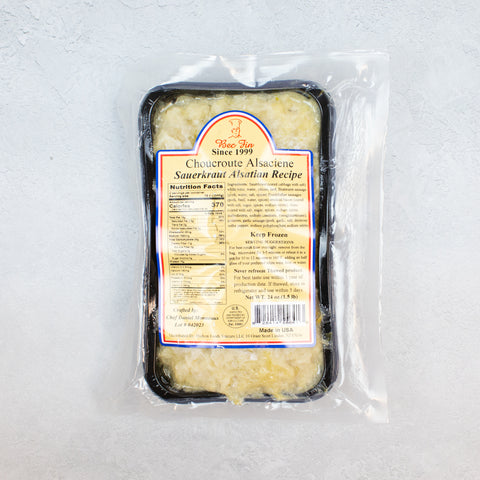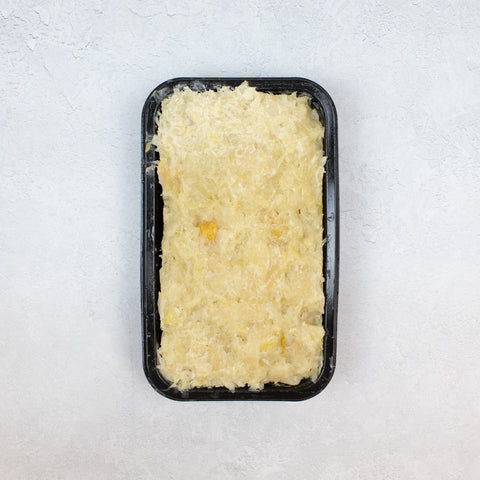 Choucroute Garnie Alsacienne (Alsatian Sauerkraut)
An Alsatian staple, Choucroute Garnie is a French recipe renown for its preparation of sauerkraut with sausages, salted meats, charcuterie, and potatoes.

A lavish dish, the sauerkraut is infused with nuanced flavor, while the meat bursts in your mouth with rich, smoky flavor. And the potatoes? Well, let's just say they're little, buttery golden bites of pure deliciousness.
How to Prepare:
For best result thaw overnight.

Open the pouch, pour in a ceramic dish and microwave for 3-5 minutes or on a regular stove in a pot for 10 to 15 minutes to 165F.

Serve and enjoy.
Sauertkraut, water, pork sausage, lard, pork knuckel, potatoes, frankfuther, white wine, salt, white pepper and spices.
Item SKU: H55641
24 oz (Serves 2)