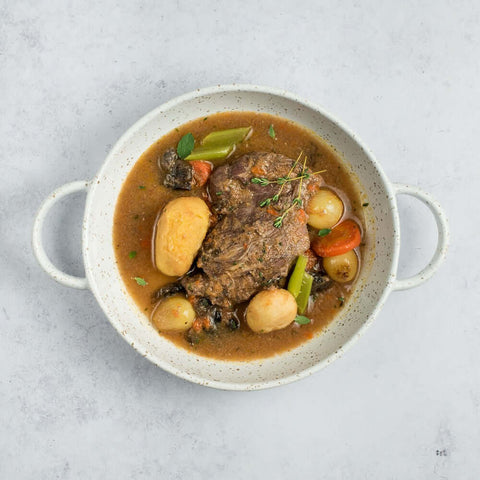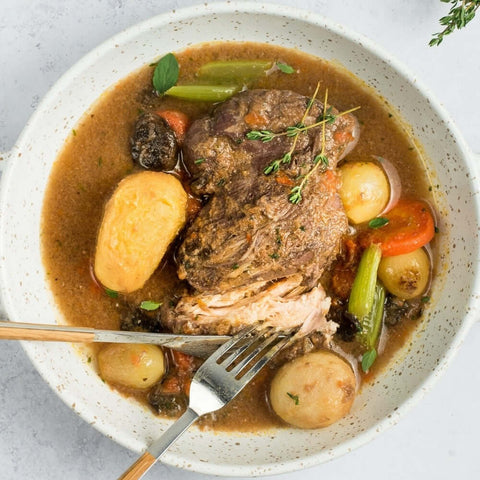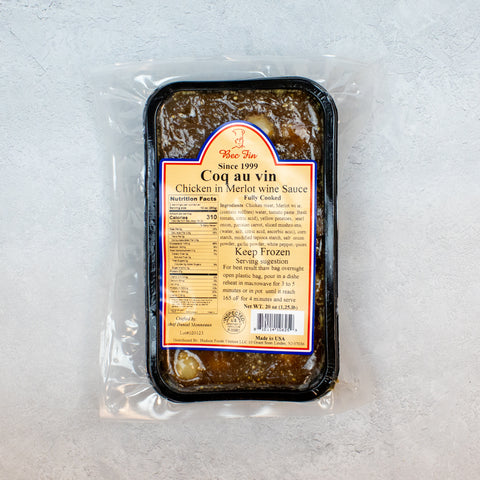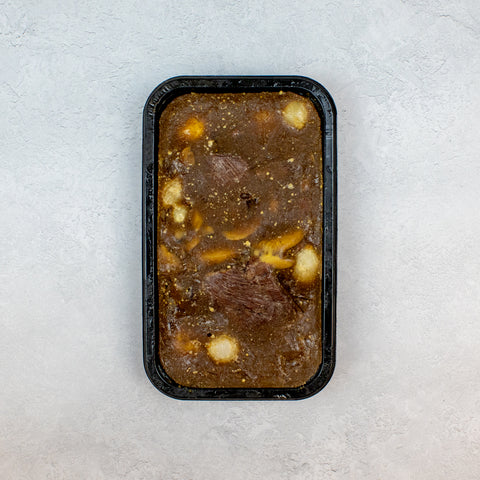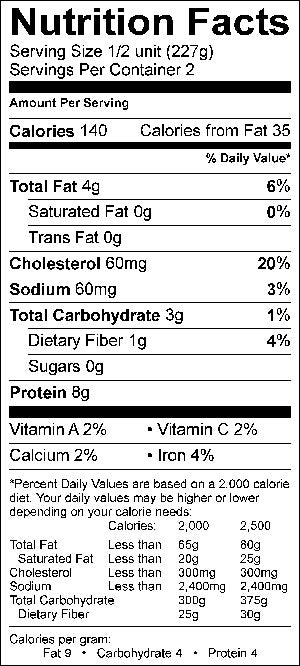 Coq au Vin
This rustic dish is a true French classic. The rich, layered flavors of aromatic Merlot infuse all: Parisian carrot, pearl onion, mushrooms, potatoes, and of course, the chicken, slow-cooked to tenderness in the red wine. Ready in under 15 minutes, keep this stew in your freezer as a warm and nourishing meal for those long winter nights.
Chicken is marinated overnight in red wine, so it's deliciously tender and is given some color and infused flavor.
The alcohol from the wine is fully evaporated during cooking.
No additives and no preservatives.
A great gourmet option if you are tired of cooking! Just defrost in the fridge overnight and reheat in the oven or in the microwave using the provided tray until piping hot.
This dish is proudly made in New York by Bec Fin, exclusively from carefully selected all-natural ingredients, just like those you would use at home. Bec Fin manufactures handmade award winning charcuterie and French and European dishes sold to the tri-state finest hotels, restaurants and select gourmet stores.
How to Prepare:
For best results, thaw bag overnight.
Oven: Pour in a dish and heat in the oven for 15 to 20 min at 350°F.

Microwave: Pour in a microwaveable dish, add a spoon of water and reheat on HIGH for 3 to 5 min until nice and warm.
Ingredients: Chicken, red wine, potatoes, lardons (bacon), pearl onions, carrots, mushrooms, salt, cornstarch, garlic, white pepper, spices.
Allergens: Gluten, Sulfites (red wine).
Item SKU: H55625
20 oz