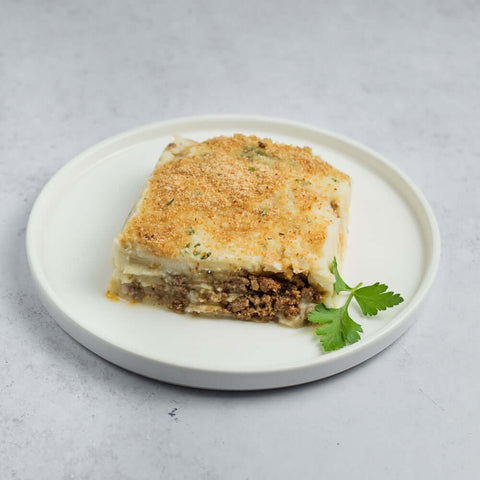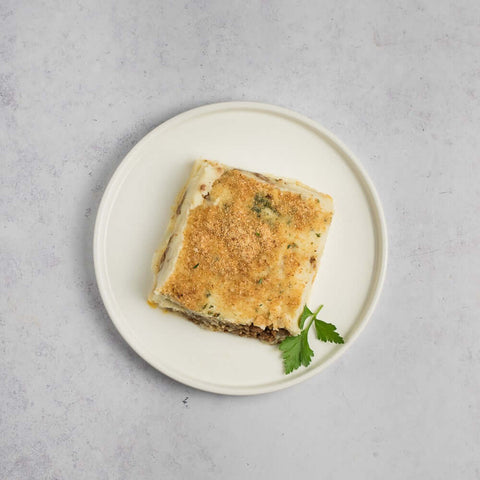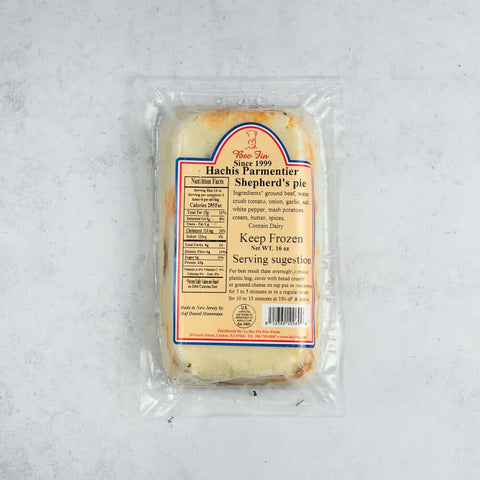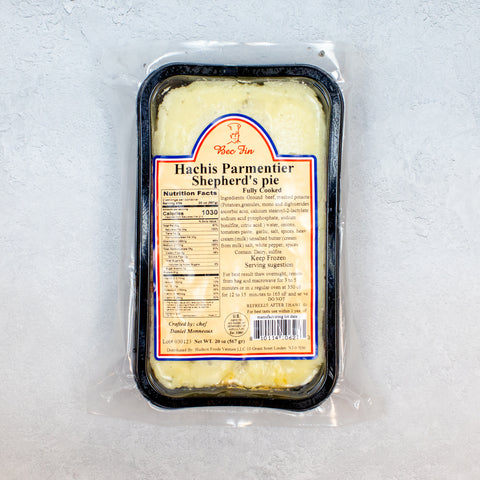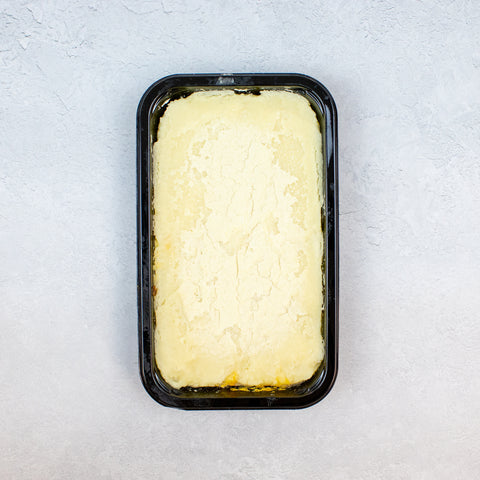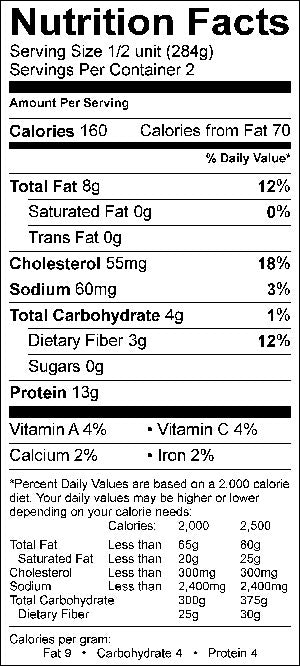 Hachis Parmentier (Beef Shepherd's Pie)
Also known as Shepherd's Pie, Hachis Parmentier is a simple, popular, and extremely satisfying French dish. USDA-grade ground beef and buttery mashed potatoes unite, creating the perfect weeknight dinner – ready in under 15 minutes!
High quality USDA choice ground beef.
No additives and no preservatives.
A great gourmet option if you are tired of cooking! Just defrost in the fridge overnight and reheat under 15 min, in the oven or in the microwave with the provided tray until piping hot.
This dish is proudly made in New York by Bec Fin, exclusively from carefully selected all-natural ingredients, just like those you would use at home. Bec Fin manufactures handmade award winning charcuterie and French and European dishes sold to the tri-state finest hotels, restaurants and select gourmet stores.
Ingredients: Ground beef, water, crushed tomatoes, onion, garlic, salt, white pepper, mashed potatoes, cream, butter, spices.
Allergens: milk.
Item SKU: H55627
20 oz (Serves 2)