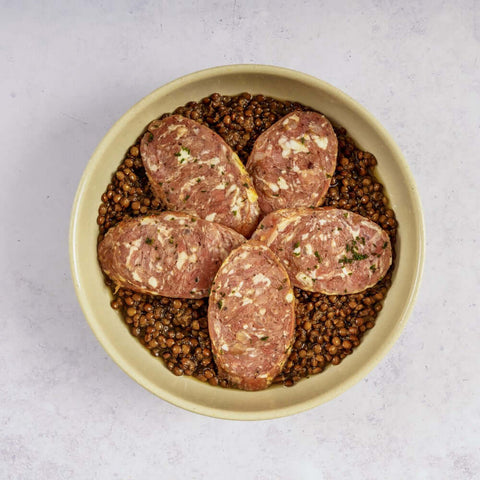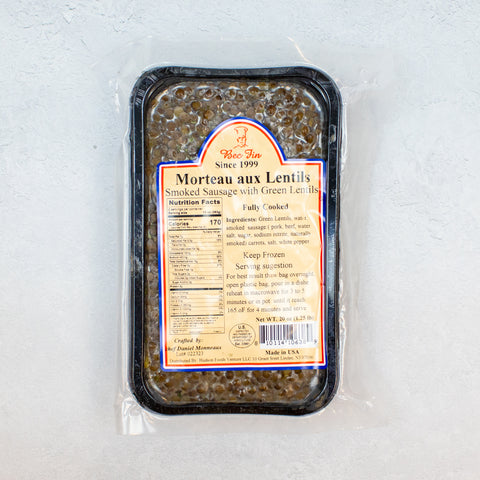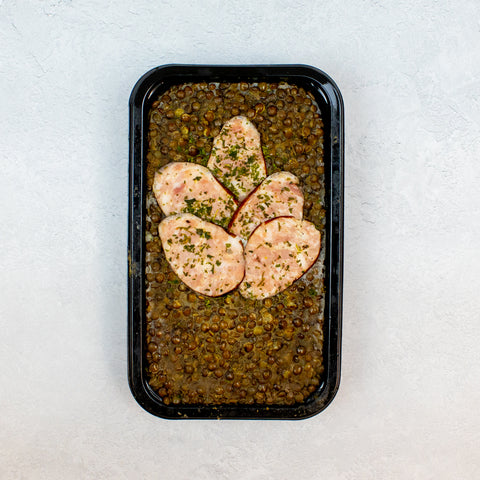 Morteau Sausage with Green Lentils
A tantalizing combination of pork, vegetables, and lentils, Morteau Sausage with Green Lentils is a go-to dinner for nights when you're looking for something hearty, healthy, and tasty.


The pork is immersed in brine for up two days to create a strong, rich burst of flavor that adds to the savory notes of the green lentils. Truly a dish the whole family will love.
How to Prepare:
For best result thaw overnight.

open the pouch, pour in a ceramic dish and microwave for 3-5 minutes or on a regular stove in a pot for 10 to 15 minutes to 165F.

Serve and enjoy.
Smoked pork sausage (pork, beef, garlic, salt, white pepper, spices, sodium nitrite), French green lentils, water, red wine, shallots, carrot, salt.
Item SKU: H55638
20 oz (Serves 2)