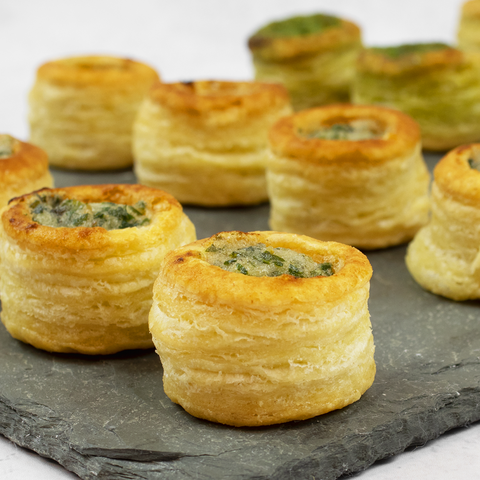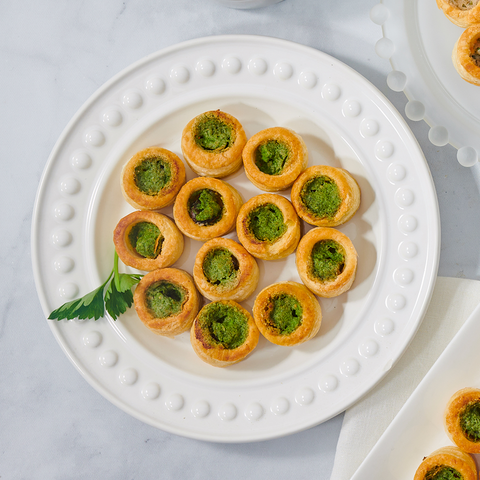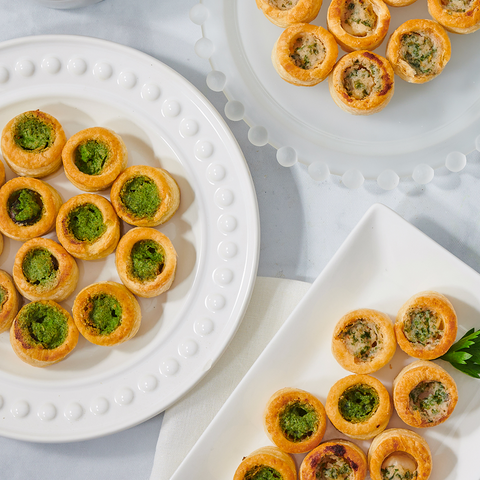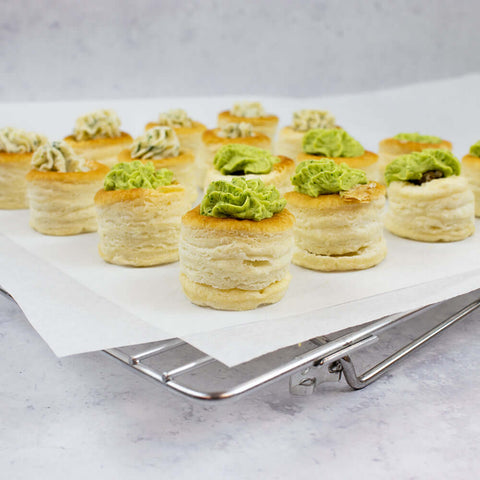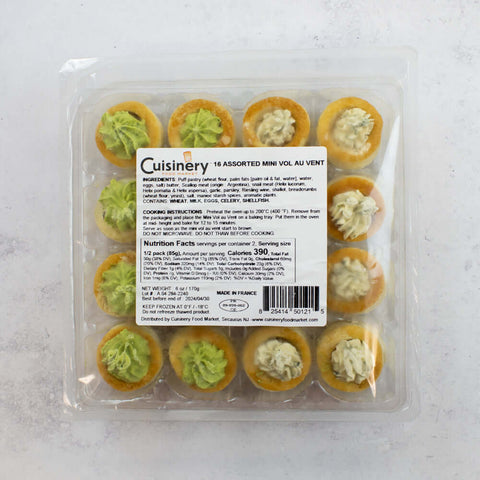 16 Assorted Mini Vol Au Vent
"Vol au Vent," – literally translated as windblown –  is a pastry style known for its airy lightness. Our French-made set of 16 features two savory fillings: escargot with garlic and parsley butter, and scallops cooked in Riesling wine. These delicious bite-sized appetizers make for elegant hors d'oeuvres or tasty sides to elevate your home dinners. Just heat and serve!
While this French dish is traditionally prepared in a larger serving, these bite-sized Vol au Vent serve as elegant finger foods to enjoy during get-togethers or even alone with some wine.

This elegant appetizer can be ready in just minutes. 12 to 15 minutes in the oven is all they need to be ready to serve!
Ingredients: Puf Pastry (Wheat Flour, Palm Fats (Palm Oil & Fat, Water), Water, Eggs, Salt) Butter. Scallop Meat (Origin : Argentina), Snail Meat (Helix Lucorum, Helix Pomatia & Helix Aspersa), Garlic, Parsley, Riesling Wine, Shallot, Breadcrumbs (Wheat Flour, Yeast), Salt, Manioc Starch Spices, Aromatic Plants.

Allergens: Contains wheat, milk, eggs, celery, shellfish.
Item SKU: H50121
1 Tray of 16