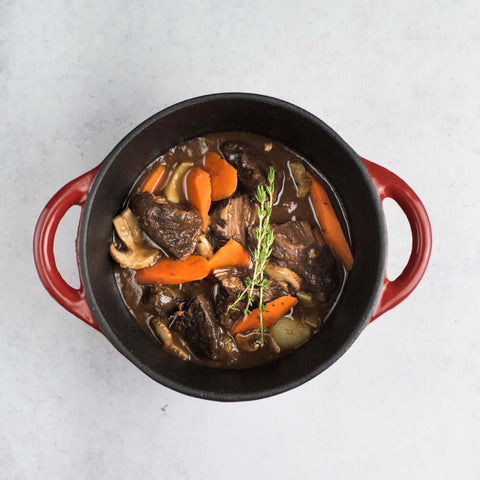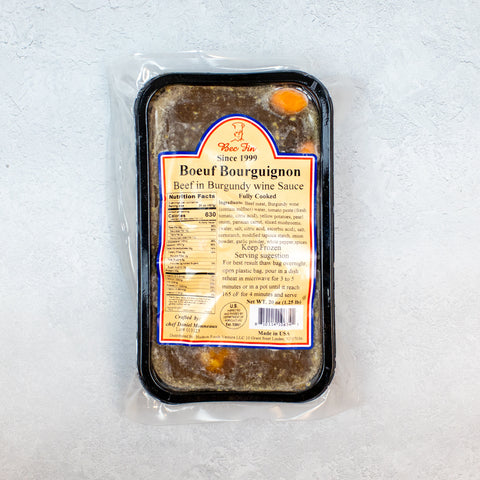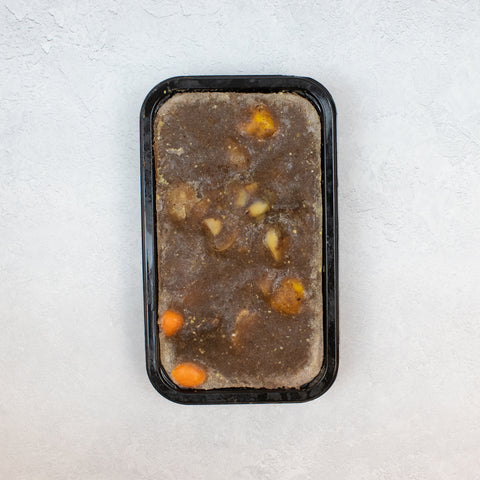 Beef Bourguignon
All the wonderful flavors of braised beef, pearl onion, Parisian carrot, mushrooms, and potatoes, stewed in a rich, mineral Burgundy red wine. This traditional French bistro specialty is slow-cooked for hours, then flash-frozen so that you can enjoy it at home within 15 minutes. One of our chef's favorite ready meals!

This dish is proudly made in New York by Bec Fin, exclusively from carefully selected all-natural ingredients, just like those you would use at home. Bec Fin manufactures handmade award winning charcuterie and French and European dishes sold to the tri-state finest hotels, restaurants and select gourmet stores.

How to Prepare:
For best results, thaw overnight in a ceramic dish.

Oven: Heat in the oven for 10 to 15 min at 350°F.

(Recommended) Microwave: Remove wrapping and place in microwave in provided tray. Add a spoon of water and reheat on HIGH for 4 to 6 min until nice and warm.
Ingredients
beef meat, red wine, potatoes, pearl onions, carrot, mushrooms, celery, garlic, salt, corn starch, black pepper
Item SKU: H55634
20 oz (Serves 2)