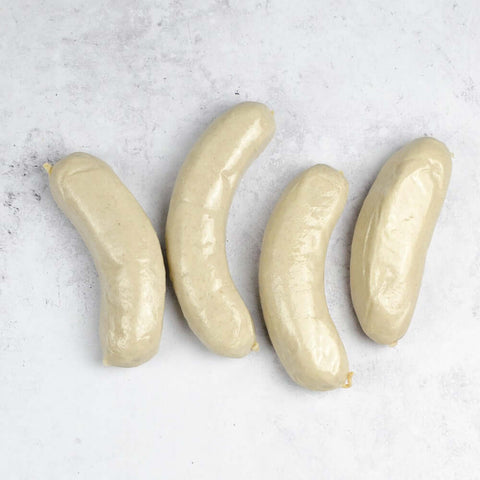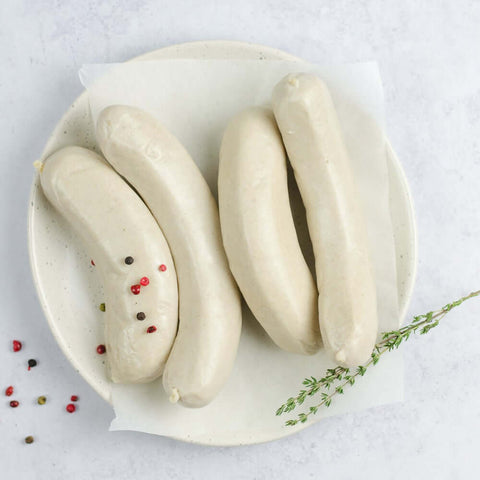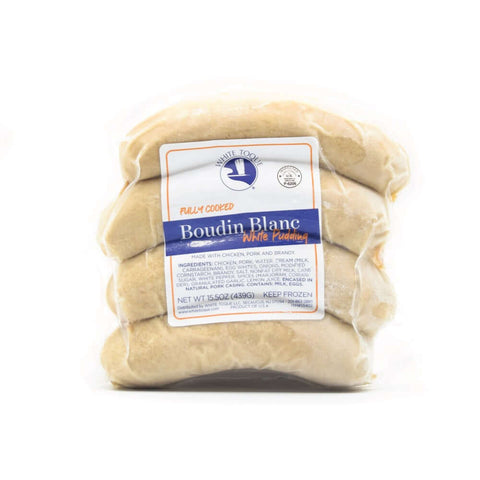 White Pudding Sausage (Boudin Blanc)
This French specialty is fully cooked. Simply grill on BBQ or heat through over medium heat for 10 min. in a pan or in the oven.
Lasts 1 week in refrigerator once thawed.
French for "white pudding," the Boudin Blanc is a part of traditional French cuisine, especially around Christmas time. This sausage is a combination of chicken and pork meats, boasting a unique addition of fresh milk and cognac, a spirit - similar to brandy - that has been warmed to bring out a full, robust flavor.

Serve this delicacy in the traditional French way, with sauteed apples and mashed potatoes.
CHICKEN, PORK, MILK, CREAM (CARRAGEENAN, POLYSORBATE 80), EGG WHITE, ONION, CORNSTARCH, COGNAC, SALT, SUGAR, WHITE PEPPER, SPICES, GARLIC POWDER, LEMON JUICE. NATURAL PORK CASING. Contains: milk, eggs
Item SKU: H55441
4 pieces (3.8 oz each)