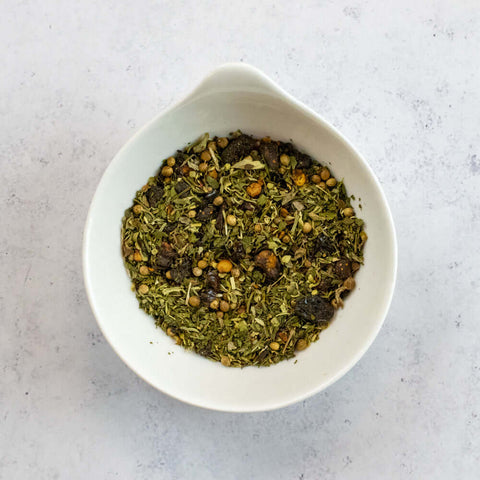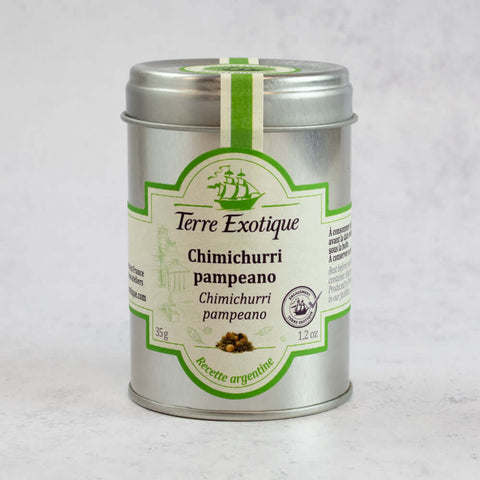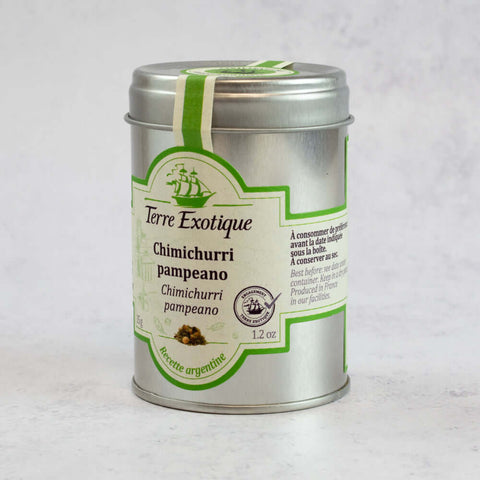 Chimichurri Pampeano
A famous Argentine mix of herbs and spices to use to coat your meats or in a marinade. With a touch of chilli.
Chimichurri pampeano is a mix of herbs and spices which can be used as the base for marinades or as a coat for meats. It is a very popular condiment in Argentina, where it's an essential part of Argentinian asados, a typical local social barbecue based event. It is made using parsley, garlic,oregano, coriander, salt and chilli.
Ingredients: Parsley, Hot Chili Pepper, Oregano, Coriander, Salt.

Allergens: Possible traces of celery, gluten, sesame, mustard, peanut, shellfish, nuts.
Item SKU: H17044
1 jar of 1.2oz