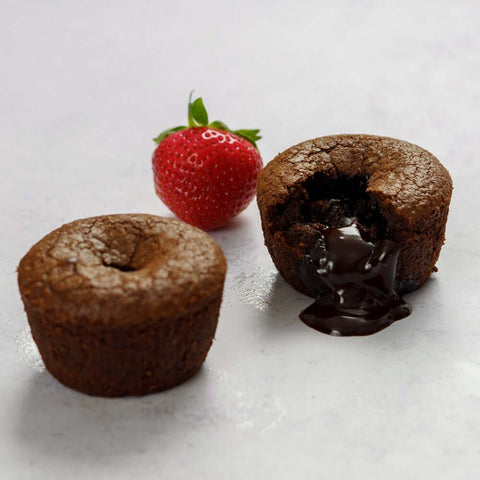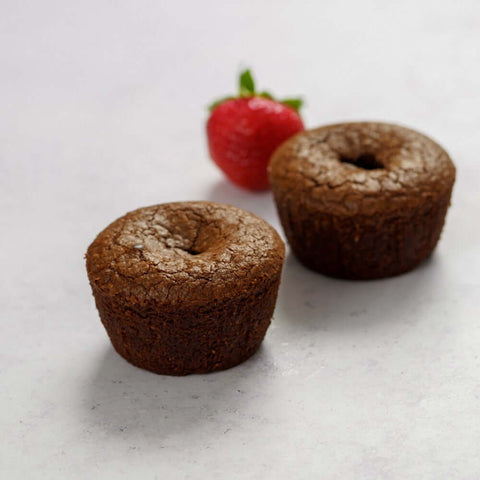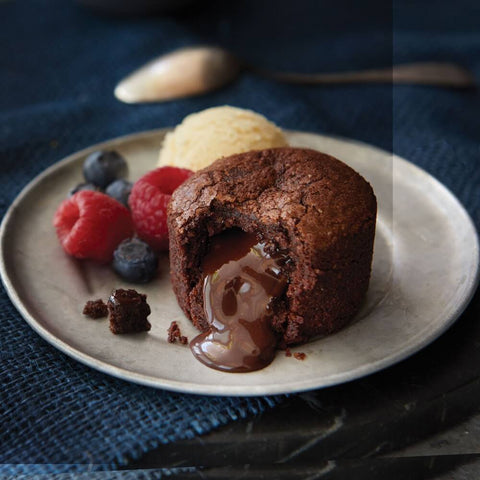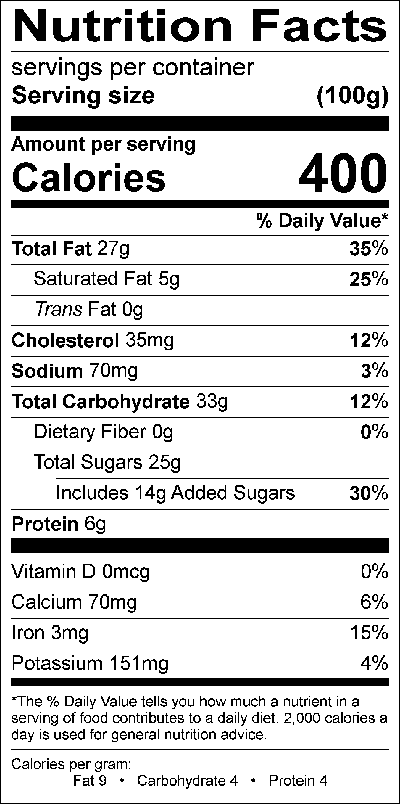 Chocolate Lava Cake
Featuring 60% cocoa chocolate, our Chocolate Lava Cake boasts a light and airy exterior that gives way to an irresistible gooey molten dark chocolate center.
Pro tip: Serve the cake with fresh raspberries and a drizzling of raspberry coulis, or a scoop of vanilla ice cream, for an ultra decadent treat.
Serving Instructions:
Oven: Preheat oven to 300°F (150°C). Unwrap the frozen cake, place it on an oven-safe plate. Bake for about 16 minutes. Adjust cooking time depending on your equipment. Let it stand for 2 minutes before serving.
Microwave: Unwrap frozen cake and place it on a microwave-safe plate. Heat at 750 watts for about 40-50 seconds. Adjust depending on your microwave. Let it stand for 2 minutes before serving. This is the recommended method for serving!
WHOLE EGGS, SUGAR, SUNFLOWER OIL, WHEAT FLOUR, DARK CHOCOLATE COATING [60% COCOA] (COCOA MASS, SUGAR, EMULSIFIER: SUNFLOWER LECITHIN, NATURAL VANILLE FLAVOR), WATER, LOW-FAT COCOA POWDER, BAKING POWDER (RAISING AGENT: DIPHOSPHATES – SODIUMCARBONATES, WHEATSTARCH), SALT.
Item SKU: H62164
1 box (2 units)