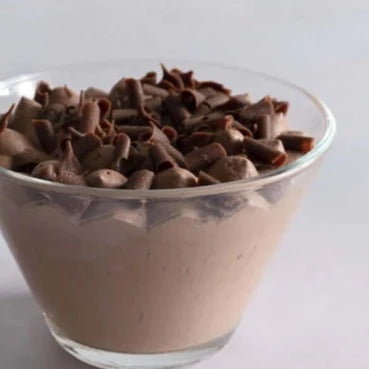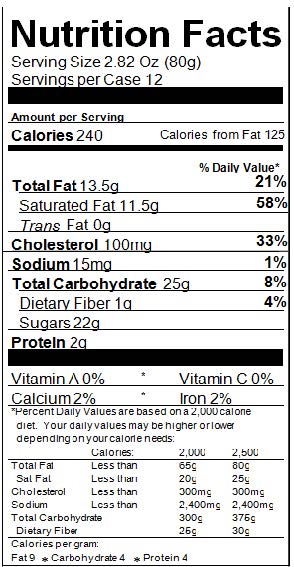 Coppa Chocolate Mousse (Glass)
Ready to eat!

Rich chocolate mousse topped with chocolate curls, with a heart of zabaglione.
Ingredients: Water, Rehydrated Skim Milk, Sugar, Glucose-Fructose Syrup, Vegetable Oil (Coconut), Rehydrated Egg White, Milk Chocolate [Sugar, Milk Powder, Cocoa Butter, Cocoa Paste, Whey Powered, Emulsifiers Lecithins (Soy)] Vegetable Fat (Palm), Glucose Syrup, Low Fat Cocoa Powder, Stabilizer Sorbitols, Modified Starch, Egg Yolk, Chocolate (Cocoa Mass, Sugar), Emulsifiers Mono & Diglycerides of Fatty Acids, Mono & Diacetyl Tartaric Acid Esters of Mono & Diglycerides of Fatty Acids & Lecithins (included Soya), Lactose, Milk Proteins, Artificial Flavors (Eggs), Thickener Xanthan Gum, Colour Carotenes.
Allergens: Contains Milk, Eggs, Soy, Coconut. Made in a facility that uses Sulfites, Wheat, & Other Treenuts.
Item SKU: H3149pn
1 unit (2.8oz)