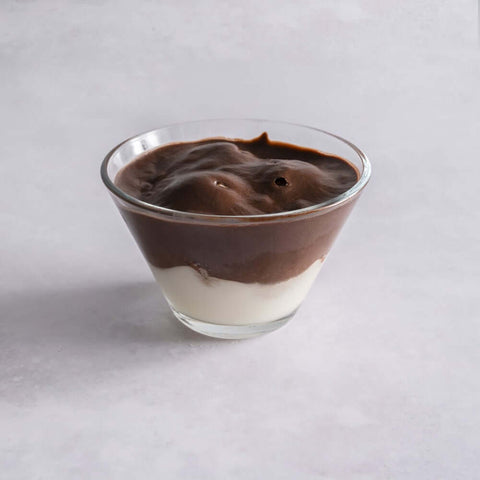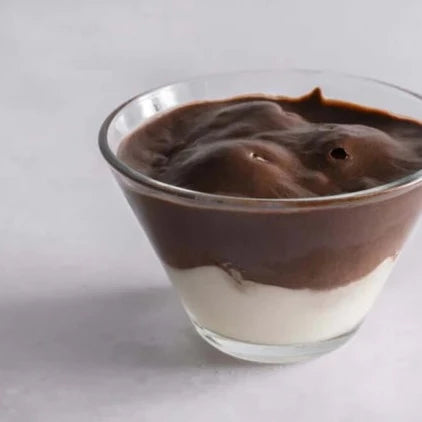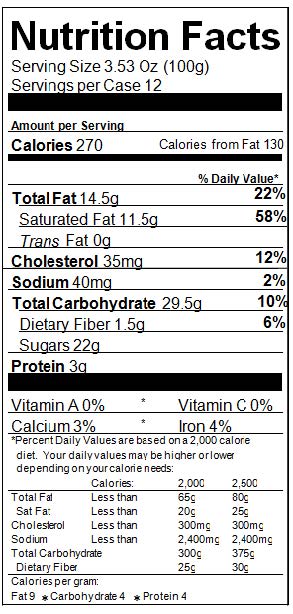 Coppa Profiterole (Glass)
Ready to Eat!

Cream puffs surrounded by vanilla and chocolate cream.
Ingredients: Water, Glucose-Fructose Syrup, Rehydrated Skim Milk, Sugar, Vegetable Oils (Coconut, Sunflower), Eggs, Vegetable Fats (Palm, Coconut), Glucose Syrup, Rehydrated Egg White, Low Fat Cocoa Powder, Wheat Flour, Stabilizer Sorbitols, Chocolate (Cocoa Mass, Sugar), Starch (Wheat), Egg Yolk, Modified Starch, Lactose, Emulsifiers Mono & Diglycerides of Fatty Acid, Mono & Diacetyl Tartaric Acid Esters of Mono & Diglycerides of Fatty Acids & Lecithins (Soy), Milk Proteins, Salt, Raising Agents Diphosphates, Sodium Carbonates & Ammonium Hydrogen Carbonate, Artificial Flavors (Milk), Thickener Xanthan Gum.
Allergens: Contains Milk, Eggs, Wheat, Soy, and Coconut. Made in facility that uses Sulfites and Other Treenuts.
Item SKU: H3150pn
1 unit (3.5oz)