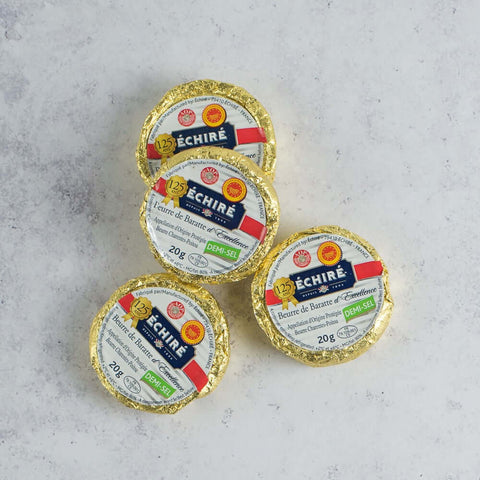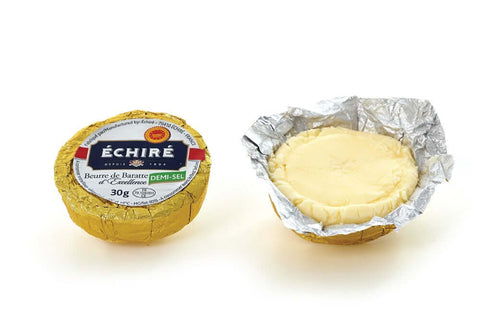 Echire Salted Butter Cup
Treat yourself to that vacation feeling, right at home. This soft and silky butter from Échiré, France is revered for its subtle delicate flavor with hints of hazelnut. Packed in picture-perfect 20-gram golden medallions, even a single serving will elevate your baked goods, seared steaks, and char-grilled vegetables.

Other details include:

Salted butter produced in Echire, France
Comes in small 20g medallion-like packets containing around 2 tablespoons of butter
Great for cooking portion by portion
PASTEURIZED COW'S MILK, SALT, LACTIC STARTER.
Item SKU: H59250
20 cups (20g each)