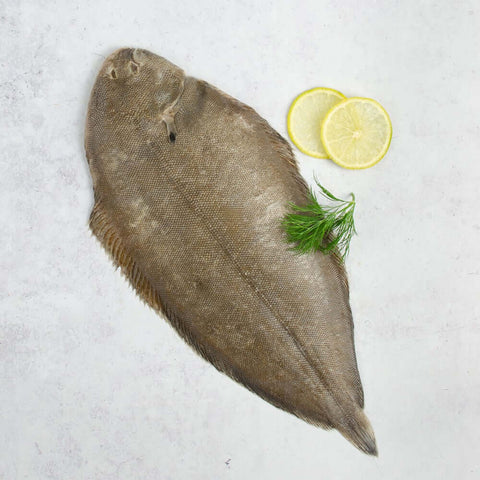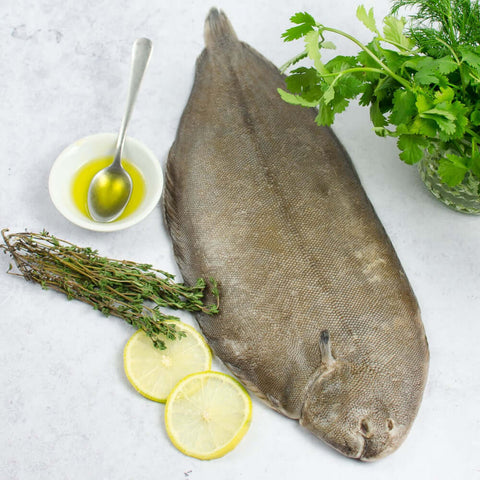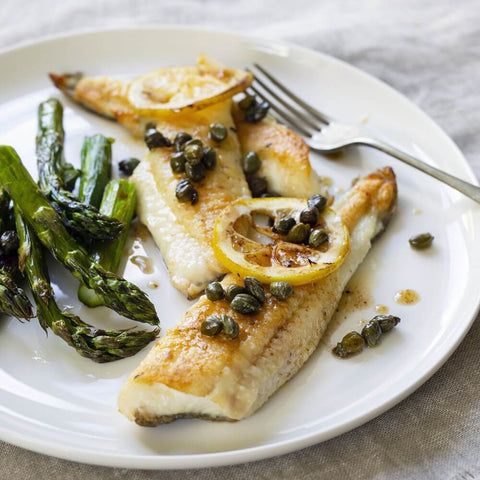 Whole French Dover Sole, Wild
Fished off the shores of the French Atlantic coast by artisan fishermen, our Dover sole makes a perfect main course, or light and comforting supper. Individually vacuum-packed to preserve flavor, texture, and freshness, this dish is best served steamed, poached, or grilled and topped with a la Meuniere sauce. Approx. 15 oz.

Other details include:

Whole and not gutted
Fished and individually fresh-frozen on the very same day
Each sole weighs between 15 and 20 ounces (400-600 grams)
A classic way to serve dover sole is whole and filleted.

Serve it steamed, poached and topped with sauce, "A la Meuniere" or simply grilled with a capers and butter sauce and lemon wedges.
WHOLE FRENCH DOVER SOLE (SOLEA VULGARIS, SOLEA SOLEA).
CONTAINS: FISH (SOLE).
Item SKU: H56008
1 piece (15.20 oz)