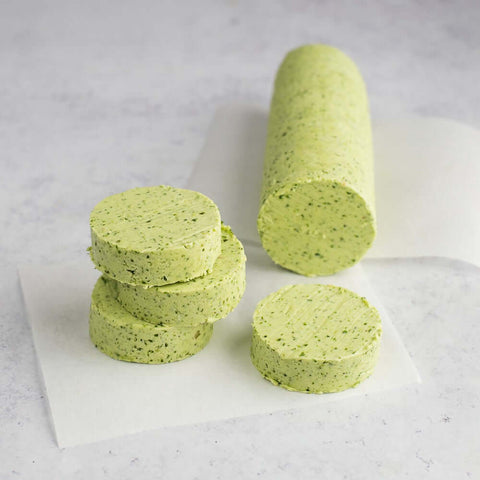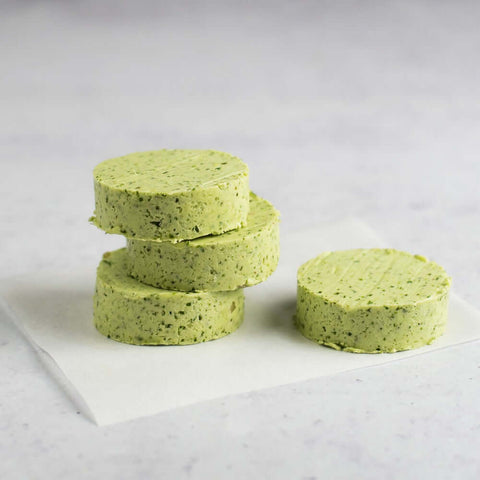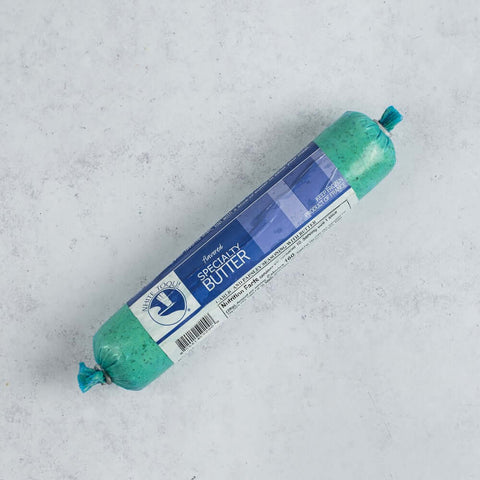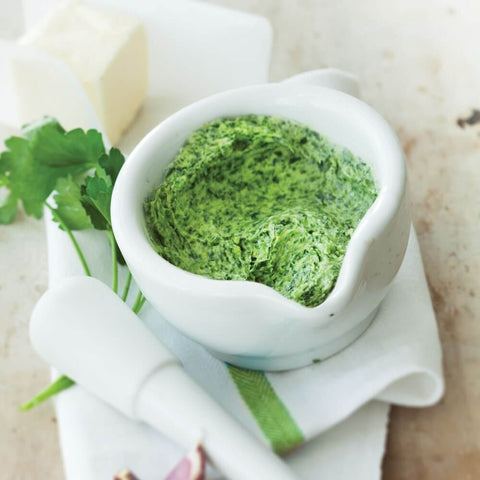 Garlic & Herbs Butter Roll
Cook like a true chef with restaurant-style flavored butter rolls. Add a parsley and garlic aroma to your cooking with White Toque's Parsley and Garlic butter roll, beloved by Chefs across North America.

Try a dollop of this butter over a seared steak or grilled fish. It is also perfect to enhance the flavor of your steamed vegetables, spreads and sauces! This butter is great to keep in the freezer as it is convenient and ready to portion. Just slice the amount of butter you need and place the rest back in your freezer.
Made in France;
Can be portioned frozen as desired to fit your needs;
All natural and non-GMO.
BUTTER 76%, GARLIC 11%, PARSLEY 9%, SHALLOT, SALT, WHITE PEPPER.
Item SKU: H59200
1 roll (8.8 oz)