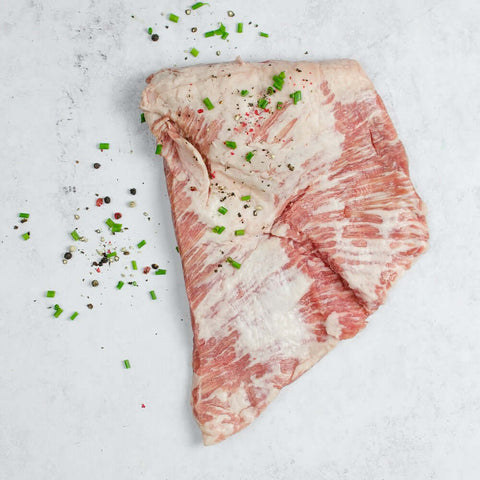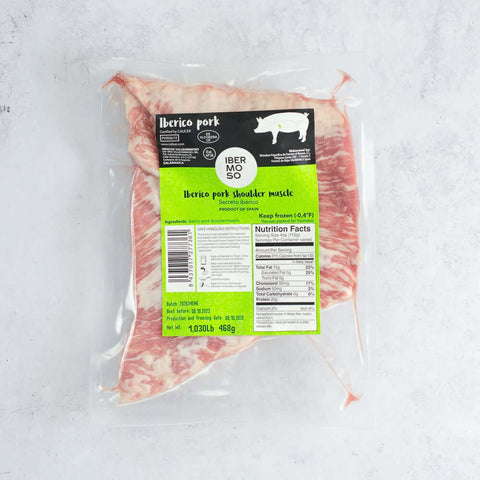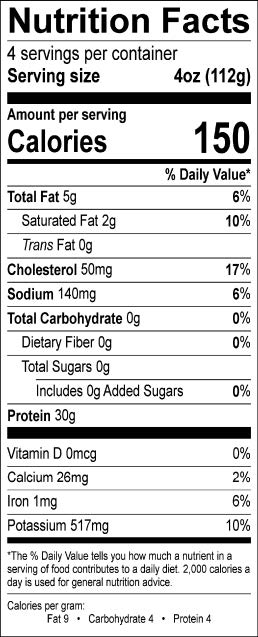 Ibérico Pork Secreto
Ibérico Pork Secreto (Iberian pork secret) is a tender and highly prized cut from the shoulder of the Ibérico pig. Ibérico Pork Secreto sports a long grain that appears striped due to the dense marbling. Not your traditional pork dish, this Spanish staple offers a rich, nutty taste that is moist and perfect for your week nights and cookouts alike. Approximately 1 pound.
Exceptionally tender and well-marbled style of pork.
Authentic Ibérico certified product according to Ibérico Quality Norm.
Unique Iberico pork Spanish breed. Pork raised in a small open-air farm and fed with natural cereal and legumes-based hay, following strict standards of humane animal husbandry.
These condition create the best, stress-free environment to ensure animal welfare, without requiring the use of antibiotics or hormones.
Production is based in Guijuelo, one of the most famous Ibérico pork regions in Spain with the highest quality standards.
Cooking suggestions:

Ibérico Secreto is quick cooking. The best way to prepare it is to simply grill it for a few minutes.

Cooking methods:

We recommend grilling this piece of meat over your BBQ or broiling it in your oven over a broiling rack. Lots of fat comes off, this is why searing it in a pan is not recommended. Because it is very fatty, Secreto is best enjoyed very hot, right off the grill.
Item SKU: H55614
1 piece (1 lb avg)