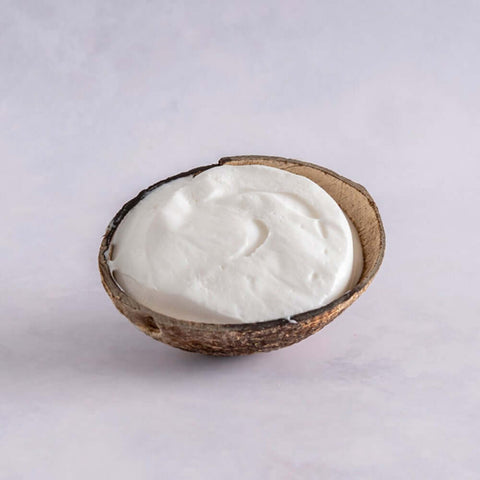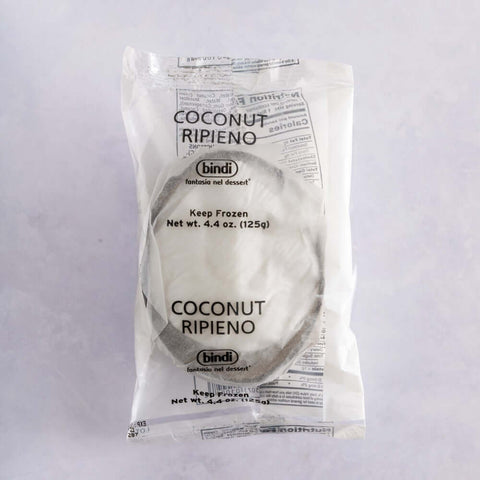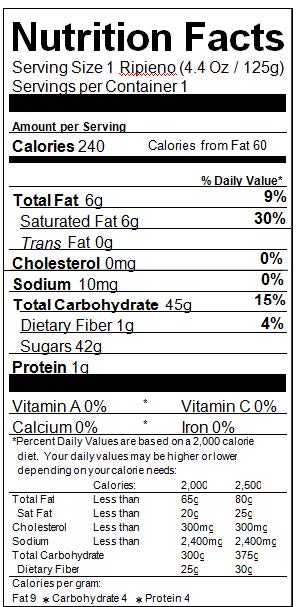 Ripieno Coconut Sorbetto in Fruit Shell

Defrost: Allow to defrost then serve.
Creamy coconut sorbetto served in the natural fruit shell.
Ingredients: Water, Coconut Puree(Guar Gum, Xanthan Gum, Carrageenan), Sugar, High Fructose Corn Syrup, Dextrose, Dessicated Coconut, Coconut Flavor (Glycerine, Water, Citric Acid), Stabilizer (Mono & Diglycerides, Locust Bean Gum, Guar Gum, Carrageenan)
Allergens: Contains Coconut. Made in a facility that uses Dairy, Eggs, Peanuts, Other Treenuts, Wheat, and Soy.
Item SKU: H2013pn
1 unit (4.40z)