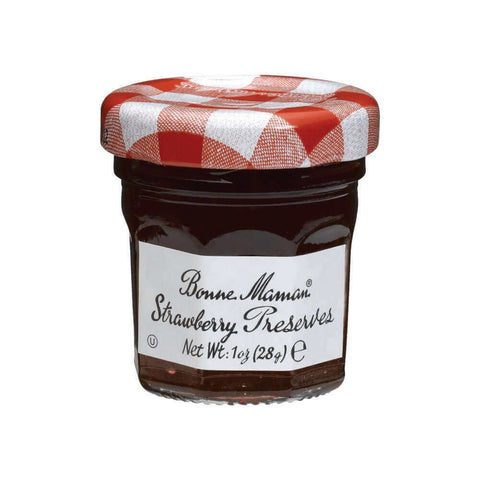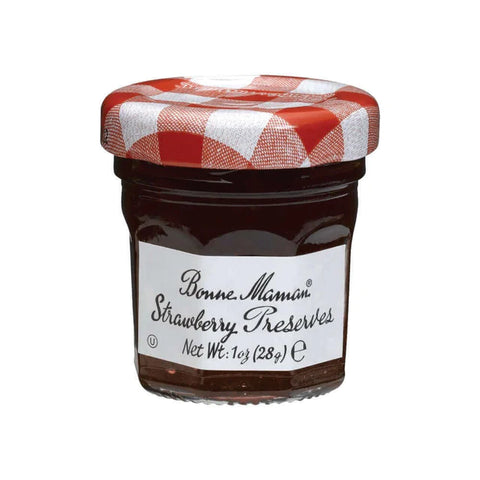 Strawberry Bonne Maman Preserves
Harvested in the Rhone Valley, France, each jar of our Bonne Maman Strawberry Preserves features an abundance of cooked strawberries, creating a perfect texture and brilliant flavor. The 15x1oz jar is made with natural ingredients, including the highest quality strawberries available.
STRAWBERRIES, SUGAR, CONCENTRATED LEMON JUICE, FRUIT PECTIN.
Item SKU: H20001
15 mini-jars (1oz)