Every Bonne Maman offering is designed to delight. Simple, natural
ingredients you could find in your kitchen are lovingly brought together under
the highest quality standards.

Taking the time to enjoy good food is one of life's best pleasures. With over 25 flavors of Preserves, Jellies, Spreads and Curds, there's always another Bonne Maman moment to discover.
Bonne Maman was founded in a small village nestled in a beautiful region in the Southwest of France known for its superior fruit. Inspired by time-honored family recipes, love of homemade food and the wish to bring people closer every day, these values are still at the core of everything Bonne Maman.
The secret of Bonne Maman is very simple – our ingredients. Made with natural ingredients and the finest fruits lovingly prepared with traditional expertise to create the memorable taste that is Bonne Maman. Made with 5 simple ingredients that could be found in your kitchen.
The essence of Bonne Maman is to nurture little moments of love and care, like time spent with friends and family sharing delicious recipes from past and present. From breakfasts in bed to decadent desserts, our carefully crafted recipes help create smiles and sweet memories.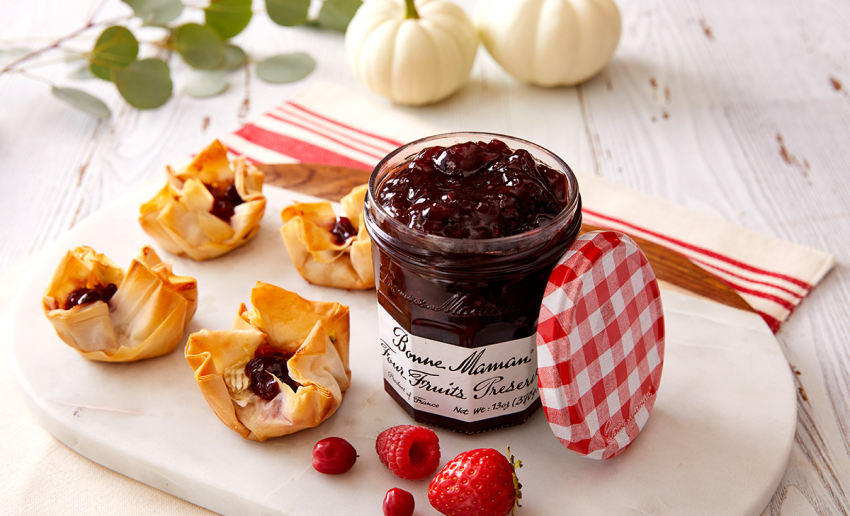 Party With Charcuterie
From savory pâté to specialty spiced sausages, build a board that's as rare and wonderful as you and your friends.