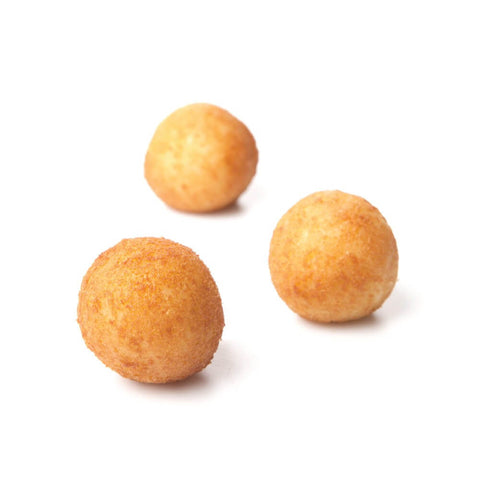 Dauphine Puff Potatoes
These mashed potato spheres wrapped in choux pastry are texture heaven. A rich, crisp casing yields a delicious bite of savory, moist potatoes. Just bake and serve for a truly delightful side dish that goes with just about anything!
POTATO FLAKES, EGGS, VEGETABLE OIL, WHEAT FLOUR, WHEAT STARCH, SALT, DEXTROSE, SPICES.
Item SKU: H53015
1 bag (2.2 lb)