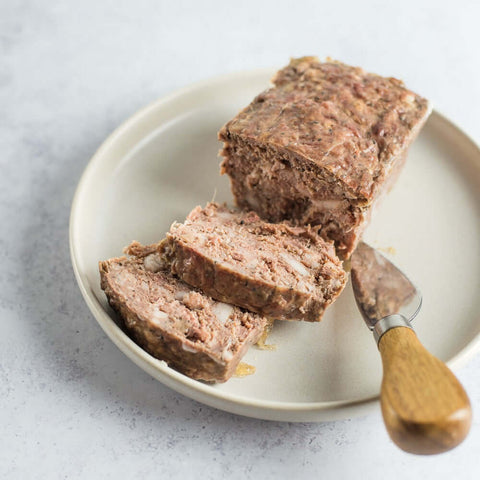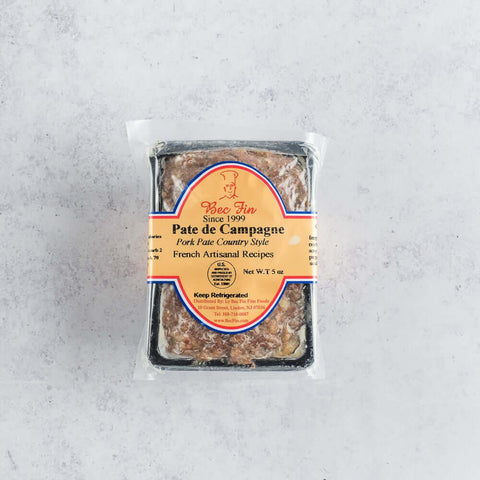 Pate de Campagne (Pork Pate Country Style)
A traditional French countryside recipe, our Pâté de Campagne is a humble but delicious dish made from pork, onion, garlic, and black pepper. Great on a banquette served with whole grain mustard and cornichons, this is a fabulous make-ahead dish for a weekend dinner party.

This dish is proudly made in New Jersey by Le Bec Fin Fine Foods, an award-winning manufacturer who uses the finest cuts of all natural meats— as well as fresh vegetables and the world's finest spices— to create the most delicious charcuterie on the market. Their renown handmade products, as well as French and European specialties, are sold to the tri-state area's finest hotels, restaurants, clubs, and select gourmet stores.
Ingredients
pork, pork jowls, pork liver, onion, liquid eggs, milk, isolated soy protein, salt, butcher black pepper, garlic, dextrose, spices, sodium nitrite
Item SKU: H50422
1 unit (5oz)