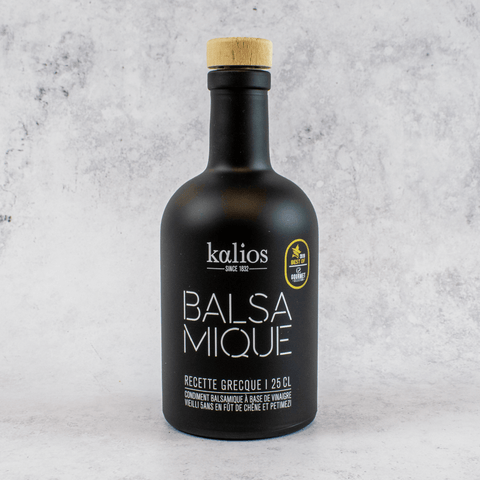 Balsamic Vinegar - 5 Years Aged
Store at room temperature, away from heat and light.
Our balsamic is made from balsamic vinegar aged 5 years in oak barrels. We add our petimezi – grape must of Corinth grapes cooked in a cauldron – at the end of the aging process to obtain delicious sweet notes at the end of the mouth. Light in acidity and velvety, it has no additives (no trace of caramel) and no added sugar. You will appreciate its notes of red fruits, honey and quince.
Item SKU: H11106
8.5oz