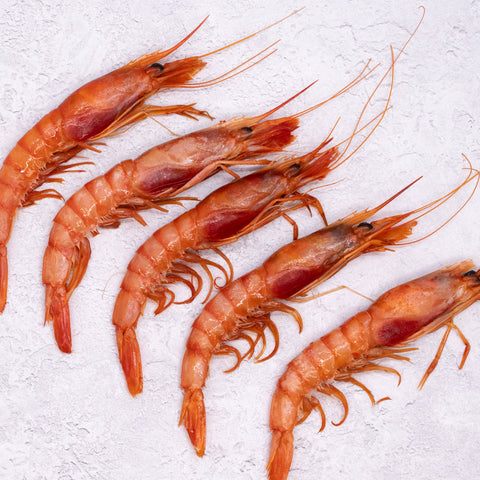 Alistado Wild Red Shrimp
The Red Shrimp, also known as Alistado (Spain), Gambero Viola (Italy), or Crevette Rouge (France), is a crustacean of the Mediterranean and North African coast. Gastronomically, there are many who agree that it is the tastiest seafood to exist. Dare to discover this seafood, finer than the Carabinero!
Store in freezer below 0F (-18C). Do not thaw and refreeze.
Best served boiled, braised, or grilled.
Ingredients: IQF Wild Red & Blue Shrimp (Aristeus Spp.) Allergens: Crustaceous.
Item SKU: H56618
16-20pc Tray / 1.1 lbs