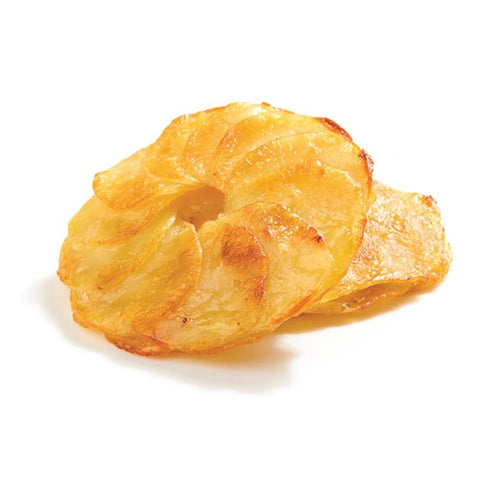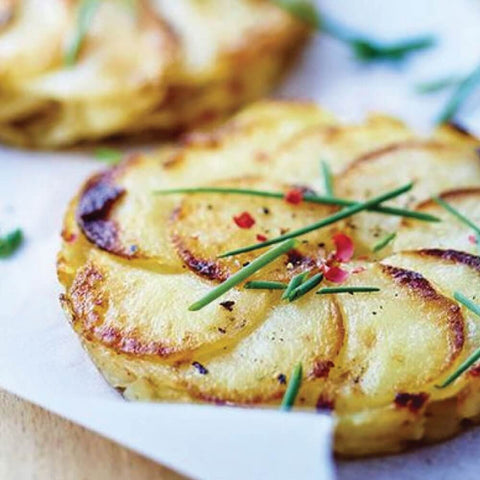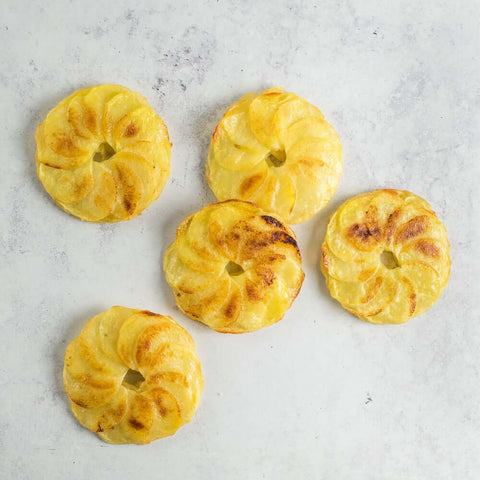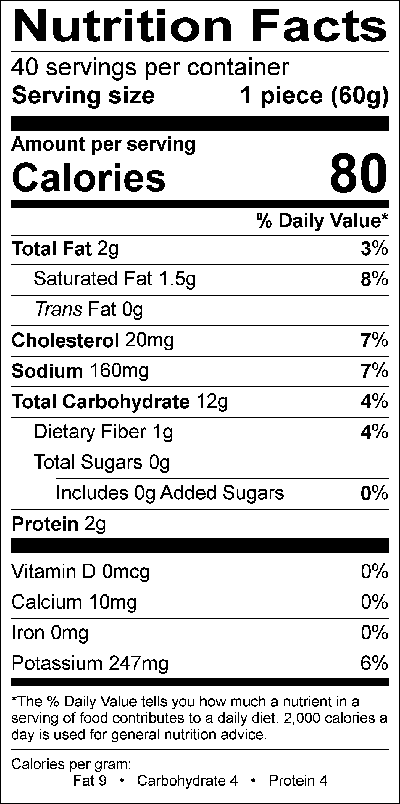 Potato Anna
Pommes Anna consists of thinly sliced potatoes layered in an elegant medallion pattern and cooked in butter. Bake for just 10 minutes, and serve as a perfect accompaniment to holiday meat dishes.
Oven: Do not prior defrost. Bake at 375ºF for about 10 minutes.

Pan: Do not prior defrost. Reheat over low heat with clarified butter.
POTATOES (ANTIOXYDANT: CITRIC ACID), BUTTER, SPELT FLOUR, SALT. Contains: milk, spelt.
Item SKU: H53224
5 units (0.85 lb)