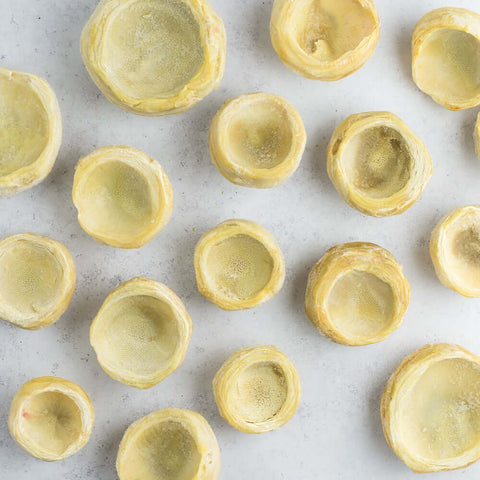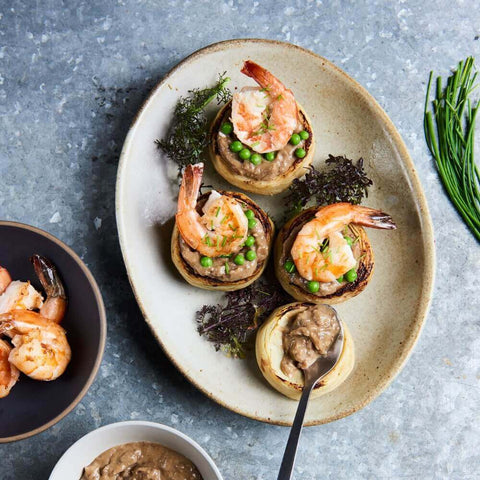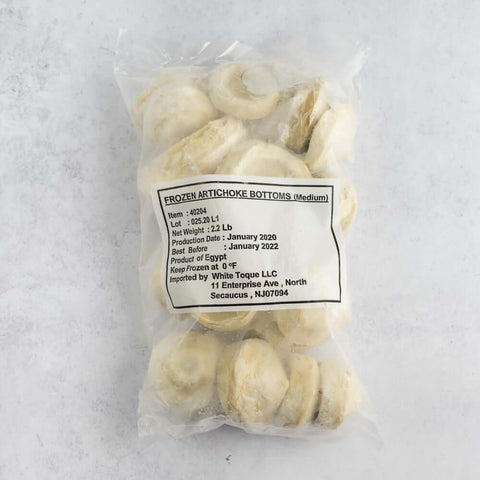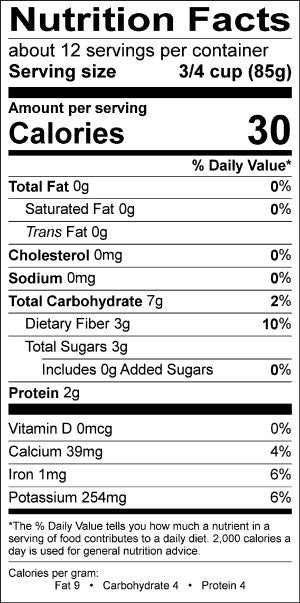 Artichoke Bottoms
No more scraping off artichoke flowers – we've collected the best part for your culinary pleasure! This antioxidant-rich vegetable was cultivated in Egypt, and boasts a delicate, earthy taste. Try it sautéed in olive oil, chopped in salads, or topped with parmesan cheese! Ratatouille, pesto, dipped in butter… Truly, the possibilities are bottomless. 2.2-lb bag. 
Grown in Egypt.
Flash frozen at peak ripeness.
Kosher, GMO free.
Diameter: 2" to 2 3/4 "
Cooking methods:

Stove top:

From frozen, blanch in salted water with a slice of lemon for 15 to 20 minutes. Refresh in ice-water and drain. Season to taste.

Microwave:

Place frozen artichokes with 2 tablespoons of water per serving in a microwave-safe dish covered with clear plastic wrap. Heat for 6 to 8 minutes.

Cooking suggestions

Great in cold salads or topped with parmesan cheese and baked. Instead of cooking in water, you can also sauté the artichokes with olive oil.
Artichokes, citric acid.
Item SKU: H40204
1 bag (2.2lb)