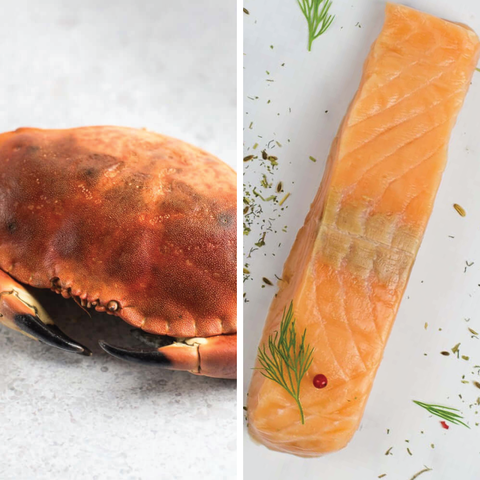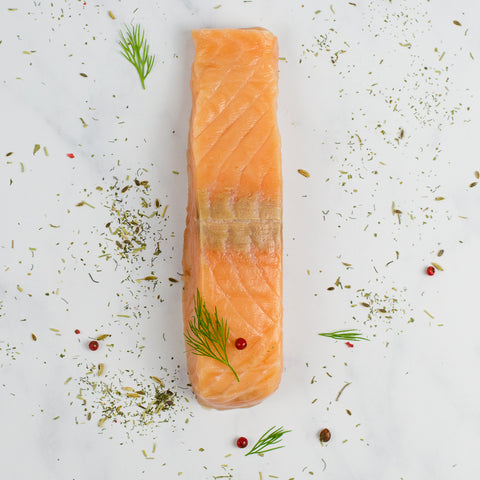 Catch of the Day Seafood Bundle
Our catch of the day bundle includes a hefty amount of two fan favorite seafood hits:
2x Whole Cooked European Brown Crabs (14 to 21oz ea)

4x Norwegian Center-Cut Salmon Fillet (4oz ea)
This bundle is a perfect fit for an elevated seafood dinner with your significant other.
Our delicious brown crabs are caught in the North Sea and North Atlantic Ocean. They feature a brown smooth, oval carapace, wider than it is long, which makes it stand out perfectly. These crabs are female only, meaning they have a larger abdomen than males. They are precooked and free of preservatives or additives.
Our center-cut salmon is sustainably farmed and full of Omega 3s. This Norwegian salmon is a moderately firm, buttery fillet that is both colorful and rich in flavor.
Item SKU: BUNDLE_catchoftheday