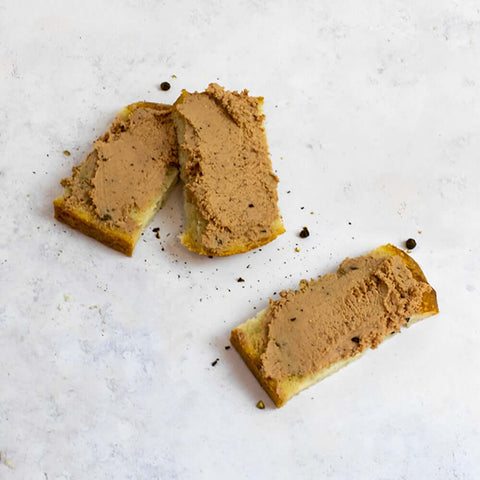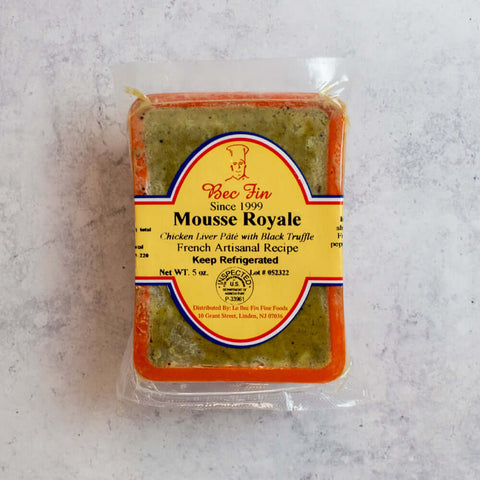 Chicken Liver w/ Black Truffles (Mousse Royale)
Made of chicken liver flavored with truffles, this rich and tasty mousse is an ideal spread on toast points to offer to your guests.

It is also a winner on charcuterie boards, accompanied by cornichons!
Ingredients: Chicken liver, butter, shallots, whole eggs with citric acid, French brandy, black truffle, white pepper, dextrose, spices, sodium nitrite.

Allergens: Contains eggs, dairy, and alcohol.
Item SKU: H50426
1 unit (5 oz)