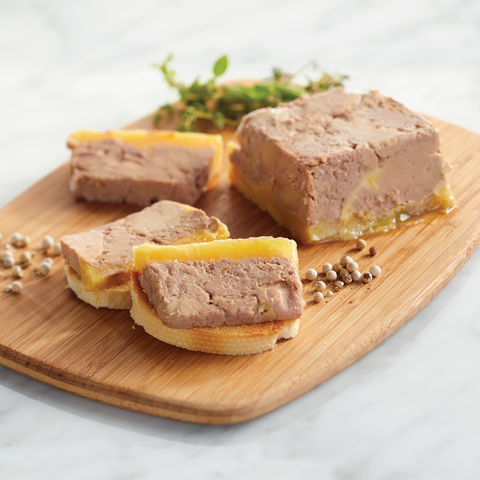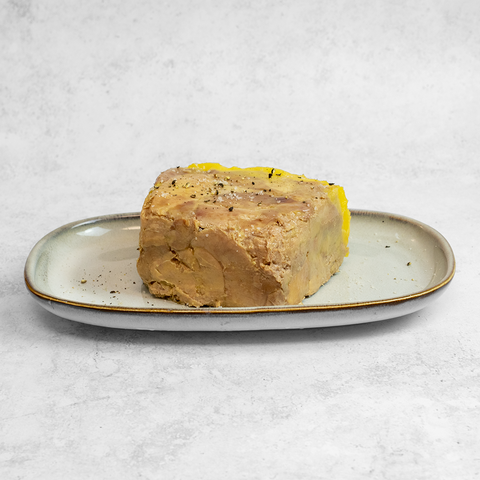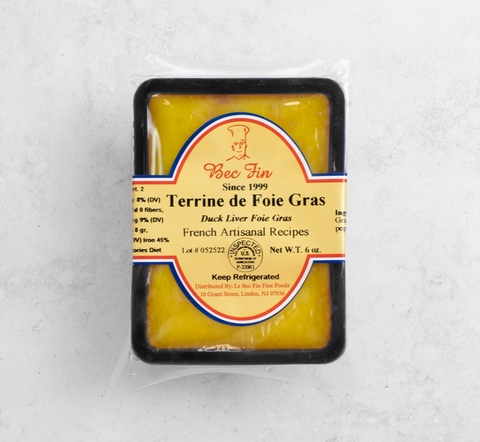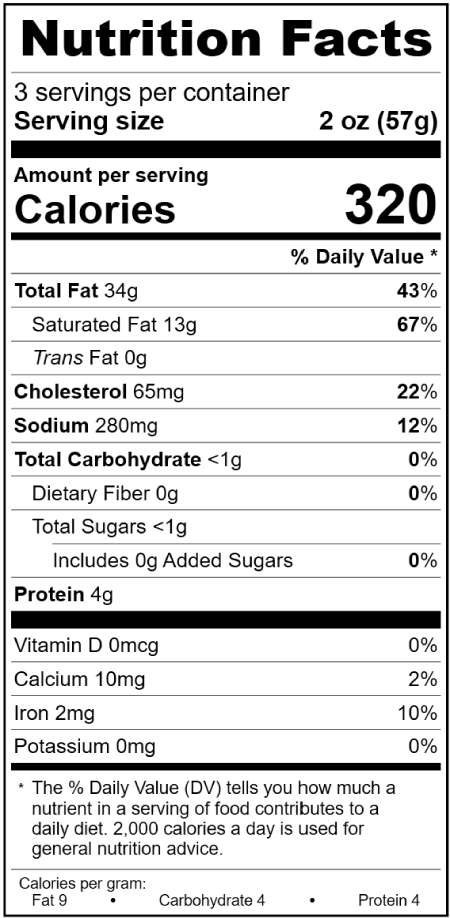 Duck Foie Gras Terrine
Foie Gras is a French festive delicacy made in a similar style as pâté but with duck liver. One of the world's most appreciated and prized gourmet delights, it melts on the tongue and is the symbol of luxurious and celebratory eating. 

This traditional recipe ready to eat and is best served cold on toast point or brioche with a dash of cracked white pepper. Pair it with jam and dessert wine!
Thaw in fridge for 2 hours before serving.

Foie Gras (Duck Liver), Salt, Maderia Wine, Dextrose, White Pepper, Sodium Nitrite, Spice.
Item SKU: H50410
1 slice of 6oz (170g)