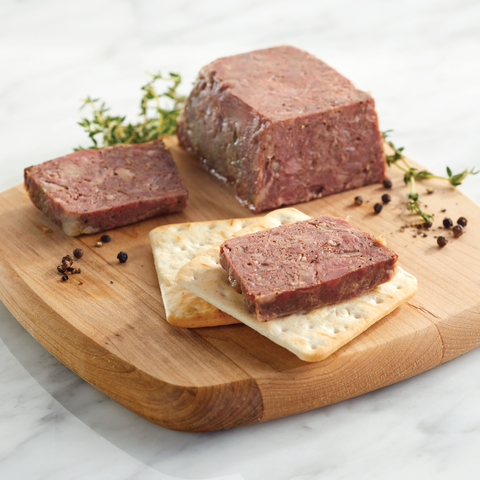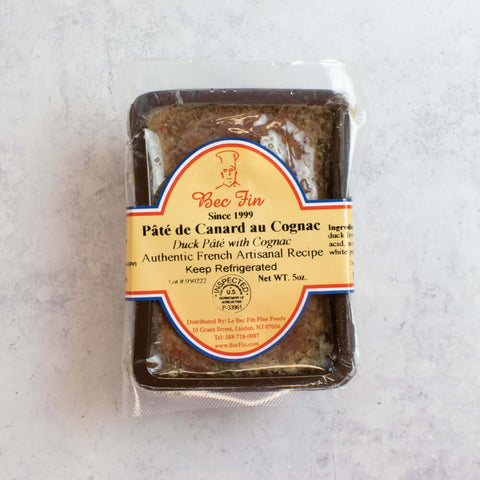 Duck Pate with Cognac
Extremely pleasant and tasty, this pâté gives all the pleasure of duck meat underscored by the rich and smooth flavor of cognac. It is sure to entice lovers of fine food!
Ingredients: Duck meat, duck skin, duck liver, whole eggs with citric acid, soy protein, salt, French Brandy, white pepper, dextrose, spices.

Allergens: Contains egg, soy, and alcohol.
Item SKU: H50424
1 unit (5 oz)