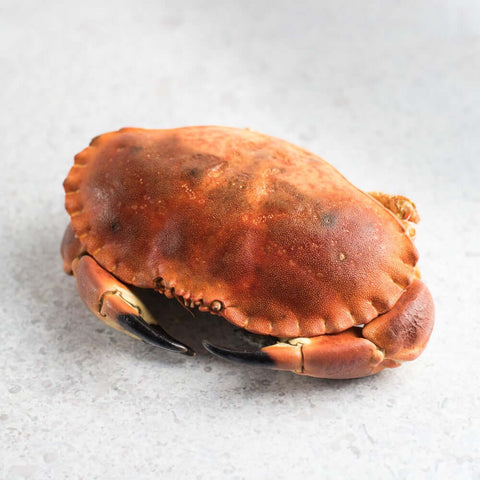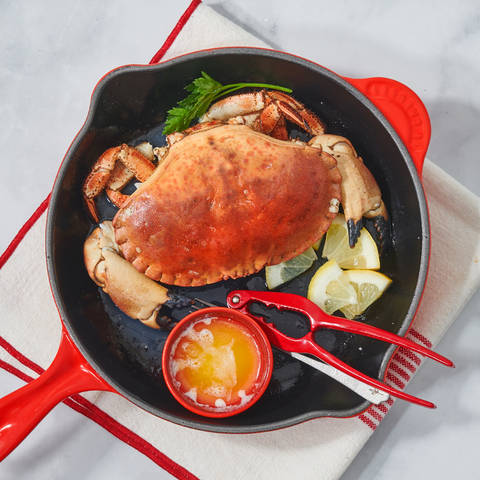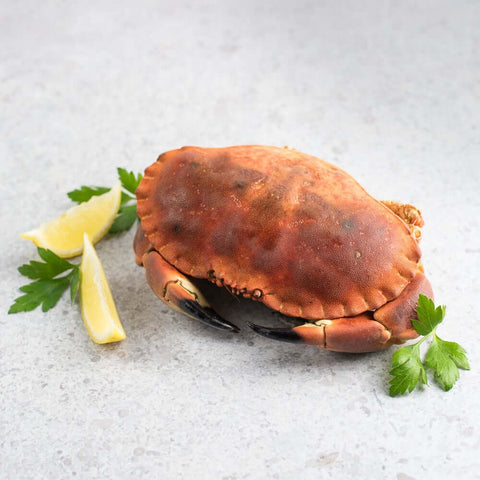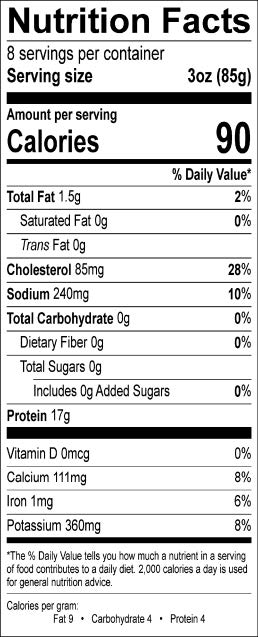 Whole Cooked European Brown Crab
Found in the North Sea and North Atlantic Ocean, these female brown crabs are already cooked and ready to be cracked open or used in your recipes! 
The brown crabs rival even king crabs on measurements of taste and texture. Fully cooked and free of preservatives and additives, this crab weighs between 12 and 21 ounces (400g/600g), and provides a generous portion for up to two people. 1 whole crab per pack.
They're well known for their brown smooth, oval carapace. Like other similar species, females have a larger abdomen than males.
Fully cooked, free of preservatives or additives.
1 whole crab per pack.
The crab weighs 14 to 21 oz (400g/600g), which is a perfectly generous portion for one to two people.
BROWN CRAB (CANCER PAGURUS). CONTAINS: CRUSTACEAN SHELLFISH (CRAB).
Item SKU: H56313
1 whole crab (14-21 oz)