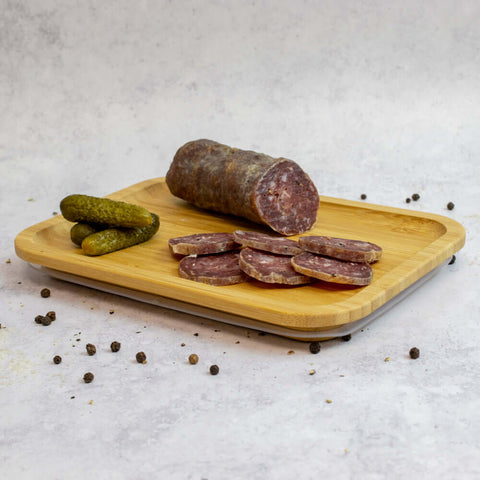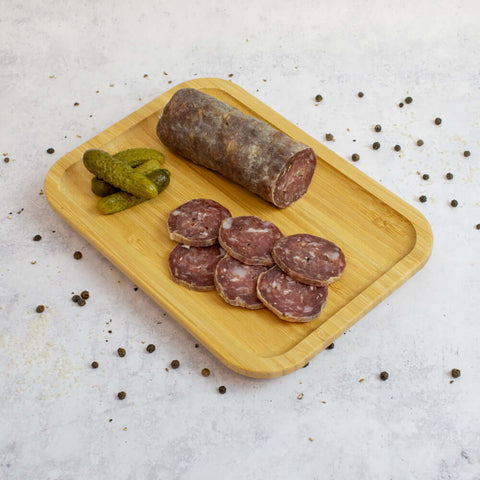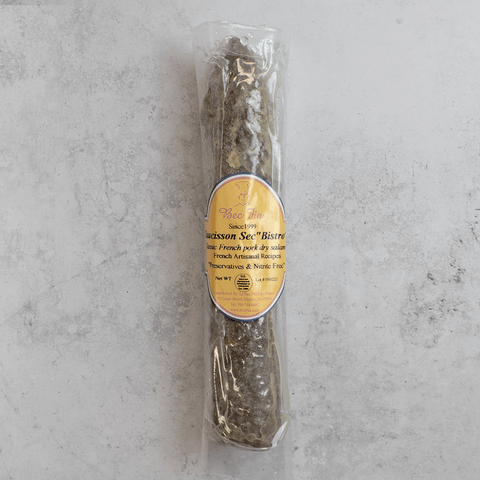 French Pork Salami
Keep frozen.
Our French Pork Salami is a delicious and authentic addition to any charcuterie board.


Made by a French chef, this salami has a rich, savory flavor that pairs perfectly with cheese and crackers.
Ingredients: Classic French Pork Dry Salami.

Preservative Free.
Item SKU: H55522
1 Unit 9oz.