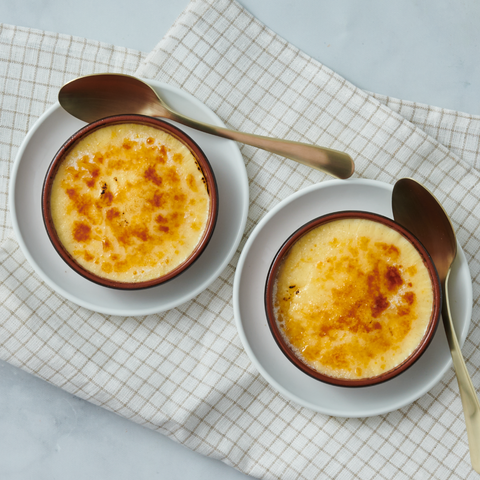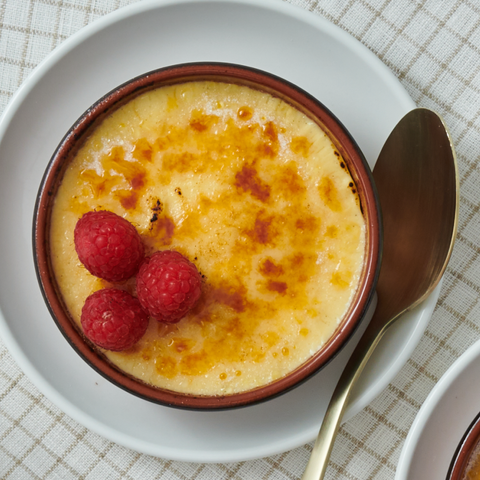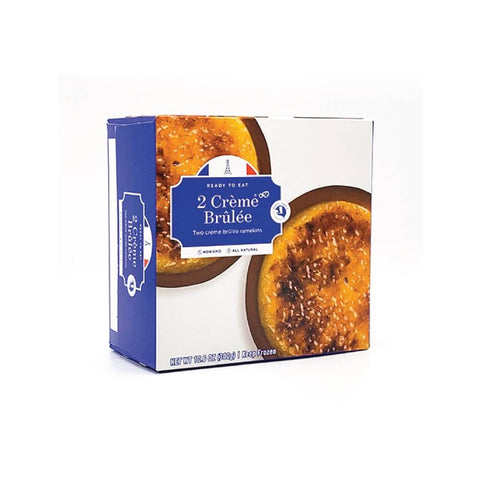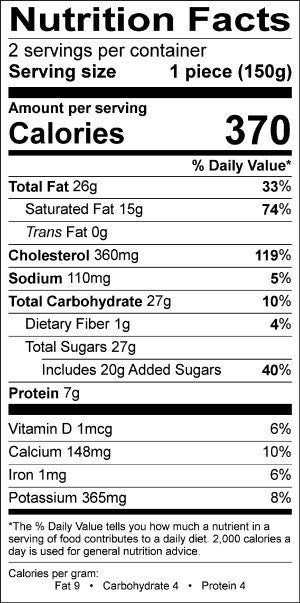 French Vanilla Crème Brûlée
Dessert, anyone? Our creamy, rich and luxurious crème brûlée is served in two elegant terra cotta dishes. Imported all the way from France, this custard dream offers an exceptional taste that you would find in a fine-dining restaurant. Come for the crunchy caramelized shell, stay for the irresistibly smooth custard made with real vanilla. A contrast of textures and flavors that will have you licking for more! A perfect dessert to keep stocked in your freezer for last-minute hosting!
Made with all natural premium ingredients
Made with French eggs and milk and flavored with real vanilla seeds
Portioned in real terra cotta ramekins
Included sugar packets
Creme fraiche, rehydrated skim milk powder, egg yolk, sugar, water, lactose and milk proteins, gelling agent (carrageenan), thickener (xanthan gum), natural vanilla extract 0.2%, exhausted vanilla seeds.

Contains: Milk, Egg.
Item SKU: H62117
2 units (5.29 oz each)